(High credibility rumor) The new Leica mirrorless non-rangefinder camera could be named "Leica SL"!

(High credibility rumor):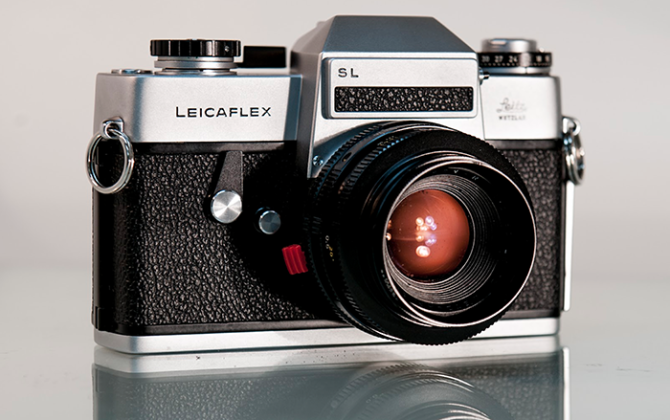 The current Leicaflex SL (on sale on eBay).
The Taiwan government agency NCC and the Russian agency Novacert registered a new Leica camera which has yet not been announced. The Taiwan government requires all new Wifi capable devices to be registered before they go on sale.
The new Leica camera name is "Leica SL". This is highly likely going to be the name of Leica's first Full Frame (non-rangefinder) mirrorles system camera! The camera will be announced in October. And if you wonder why Leica di chose the "SL" appendix than the answer is that one:
Our sources told us the new Leica camera will have a design inspired by the "Leicaflex SL" system (camera here on eBay). The Leicaflex was a camera with mirror but the new Leica SL will simply be a mirrorless camera with EVF in the middle of the body.
A couple of weeks ago one of those sources sent me this:
Coming soon: An interchangeable lens version of the Leica Q, with AF lenses. Due out in time for Photo Plus, in October.
This will not be the replacement to the M240 but rather a new system with new AF lenses, bulkier than the Q or M lines, with an EVF and lighter build despite the bulk. Sensor will be similar, if not the same, as the Q's sensor. Anticipate that it will come bundled with a 50 mm f/2 Summicron lens and retail around $8,000 USD. Build quality will be comparable to the M line and Q line…much of the Q's tech, including in body image stabilization, electronic shutter, and built in high res EVF, will be included. The camera may harken in design to Leicaflex bodies of years gone by…like a bulkier XT-1 with more simplified layout. This may end up being called the new "R" camera and may well take old R lenses via adapter, along with new AF R lenses. Not sure that it will take M lenses.
That sounds cool…and expensive!
–
NCC link found via Digicameinfo. Novacert link via Mistral. Thanks!