Bcnaward.jp published the Japanese market share for 2018:
Mirrorless market shares
Canon 31,6% took the first spot at Olympus expense. Canon had an impressive +10% jump thanks to the EOS-M50 and the new EOS-R. Sony had a small +2% jump.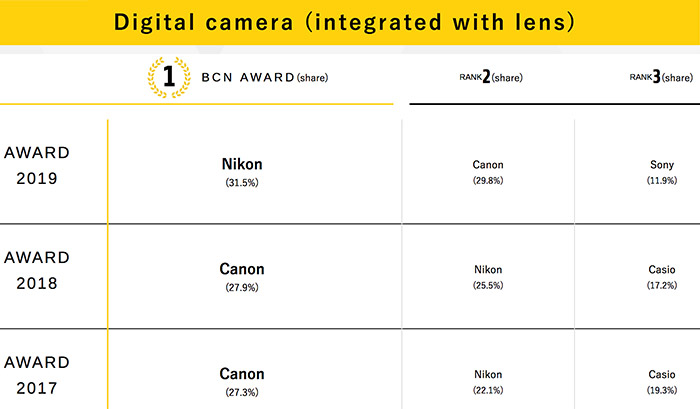 Fixed lens camera shares:
Nikon had a nice +6% growth and took the first spot while Canon slipped down to the second place. Sony managed to grab the third position.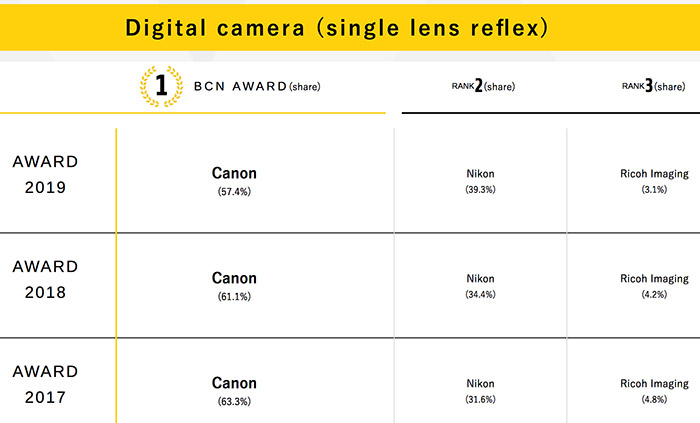 DSLR camera shares:
Canon as usual on on the top, Nikon as usual in second place and Pentax-Ricoh as usual on the third spot.
Here are the video camera and action camera shares: