New Q2 financial reports released: Bad news for Canon and Fuji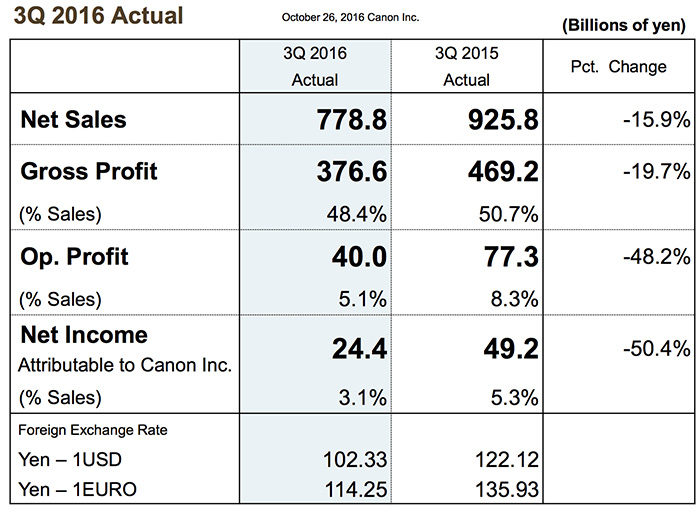 Both Canon (PDF here) and Fuji (PDF here) released their Q2 financial report. Both companies had declining sales and earnings caused by different factors like compact camera sales drop, YEN appreciation. And both companies forecast now expect a further increase in sales and revenue. The one good news for Fuji is that they had strong X-T2 sales.
Easy to expects similar results from the other companies too. The question is still the same: Who will survive this constant decline?