Adobe just decided you have to pay $20 instead of $10 per month for the Basic Plan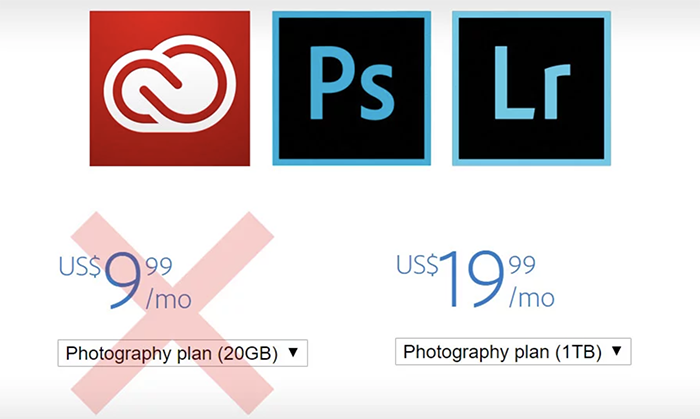 This is the price you pay for a subscription based service : Adobe just doubled the basic plan monthly fee! (see Adobe's new pricing here). Now, there are some alternatives if you want to avoid to be a subscription slave.
The professional alternative is Capture One (Click here). It costs $109 only if you buy the Fuji or Sony version and $299 for the full version. It's also the best RAW editor on the market.
A much cheaper alternative is Luminar 3.1 (Click here) with new generation 2.0 Artificial Intelligence tool. Save $10 with the coupon code "AMB43R" at checkout!
UPDATE: Adobe just said that their $10 plan is still available (Click here):