This is how the Canon 250 Megapixel sensor looks…for real!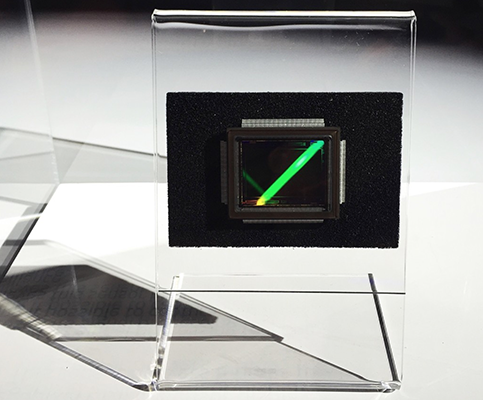 Image courtesy: Resourcemagonline 
The guys over at Resourcemagonline spotted the "real" Canon 250 Megapixel sensor protected behind the glass of the 2015 expo at the Javitz Center in NYC. And now that we know that it's real we also want to know if Canon is going to use that crazy resolution monster on a camera sometimes next year. Canon give us a hint!