That's cool! Yashica announce new camera with "Digital-film"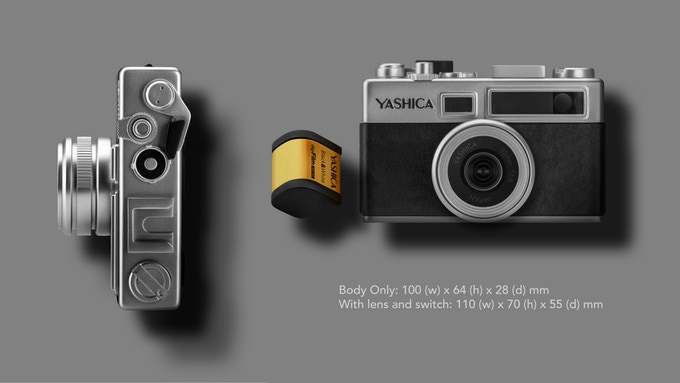 I had to read their text on Kickstarter multiple times before to understand how this works :)
Yashica launched a digital camera that records images on a "Digital-film". This digital-film is sort of preloaded with a filter and you can buy different versions of it.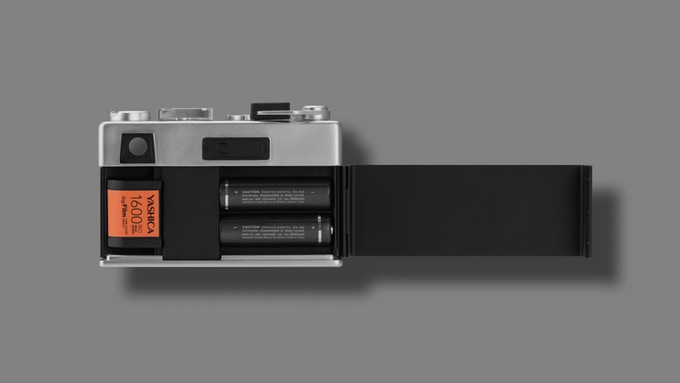 Yashica writes:
In both appearance and sensation, YASHICA Y35 recaptures the joy and meaning of analogue-photography but eliminating the time and expense required for film development.
Taste as analogue camera, need to load a "digiFilm" to create your album. A brief pause is required to wind on the film before shooting. At this millisecond of pulse, it grants us time to inspire and think, the exact moment the shutter snaps.
The innovative digiFilm system was created by YASHICA. It features a glass lens for super sharp photos, an advanced automatic mode that makes sure every shot is perfectly exposed with an aperture of 2.8 as well as lot of creative digiFilm.
Don't know if this will become a winner-concept. But for sure it's quite unique! Here is a video that shows how it works:
Specifications
1/3.2-inch CMOS sensor
14 megapixel photos
Built-in viewfinder
Apertures of f2.8
Focal Length 35mm
A minimum focusing distance of 1m (~3 feet) to infinity
5 selectable steps shutter speeds 1s, 1/30s, 1/60s, 1/250s, 1/500s
SD card storage (wifi card compatible)
Micro USB connectivity for data transfers
Tripod mount ready
Operate with 2 x AA batteries
Image controlled by digiFilm™
Dimension:
Body Only: 100 (w) x 64 (h) x 28 (d) mm
With lens and switch: 110 (w) x 70 (h) x 55 (d) mm