Samyang goes Full Monty on E-mount: New 35mm f/1.4 announced!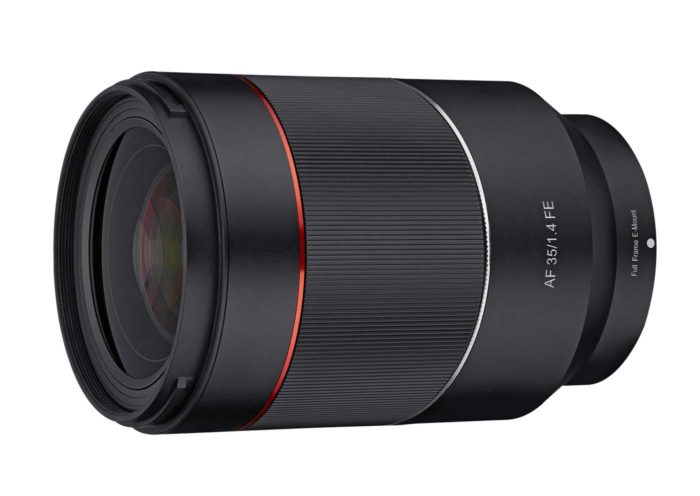 Samyang announced one more new autofocus lens for the Sony FE system: It's the new 35mm f/1.4 FE. It will go on sale in November for a price around 600 Euro and Dollars. The only official price we got so far is £599.00 (via ePhotozine)
And Samyang is also offering a new Lens Station for their FE lens line (info here).
Samyang is pushing hard to launch one FE lens after another. Current Sony and Zeiss lenses are very expensive and the Koreans probably see a good chance to fill the gap with some nice good quality but still low price autofocus FE lens.
Samyang is also rumored to launch a 135mm FE lens in November/December. While Sigma will announce their first FE lenses in February next year.