Look here! First images of the new Leica SL with lenses!!!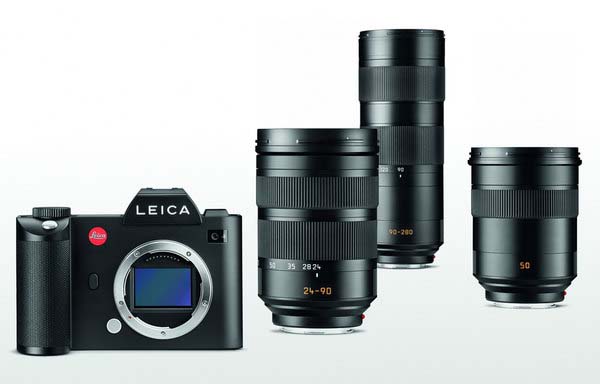 UPDATE: The Leica SL has now been announced!
Leica SL camera and lens preorders:
Camera and Lens preorders at BHphoto (Click here).
Leica SL camera at BHphoto (Click here) and Adorama (Click here).
Leica SL 24-90mm at BHphoto (Click here) and Adorama (Click here).
—–
Original post (leak before the announcement):
Our reader Mistral (Thanks) spotted the very first image of the new Leica SL camera! The camera will be announced today at 19:30 Berlin time. Follow the live blogging here on MR!
The leak came through the Italian site Fotografia.it (they now removed the content). That is the translation from the italian press text:
"Leica SL: the new concept Full Frame

With the SL series Leica is a new choice; using the latest technologies in dress mirrorless offers a technologically advanced machine and the dimensions similar to those of the M rangefinder.
The next issue of Tutti Fotografi will publish the exclusive test of the prototype.
The basic technical data are as follows.
The 24-megapixel sensor, with no anti-aliasing filter, is a full-frame CMOS. The electronic viewfinder LCD has a resolution of 4 million points and is at the top of the EVF for definition and sharpness, as well as for the 60 fps refresh.
The rear screen is not adjustable, but is Touch; it is surrounded by buttons anonymous-style S for tidy interface. Body and lenses are tropicalized.
The SL will handle auto focus with contrast detection on a grid of 49 points in the viewfinder optimally arranged to cover not only the core area, but also off-center subjects.
Together with Leica camera body are presented three lenses, stabilized and equipped with bayonet T, hence the compatibility with the objectives for the smaller size, and its crop frame.
Also adapters can be mounted almost all Leica optical system.

Zoom 24-90mm f/2.8-4
Zoom 90-280mm f/2.8-4
Fixed focus 50mm f/1.4.

The price of the Leica SL is € 6,900."
The price with 24-90mm as kit lens will be around 10.000 Euro. And yes, it has T-mount!
Leica definitely did choose a modern and somehow Sony A7 alike design.
The Italian reviewer had that prototype SL for testing: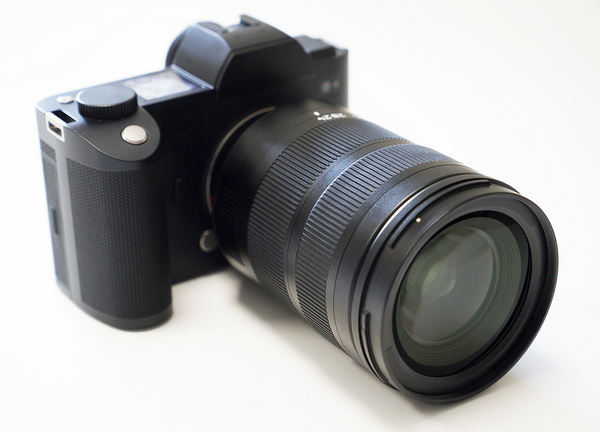 Today at exactly 19:30 Berlin time Leica Germany will unveil the new SL system mirrorless camera. I will make a full live coverage of the early news and reviews. So be my guest on MR today! :)
Oh and if you want to read more exciting rumors and leaks on future cameras just subscribe here to not miss any of them: RSS feed, Facebook and Twitter.

Loading ...