Fuji will launch the GFX50R in September 2018 and the GFX100S in 2019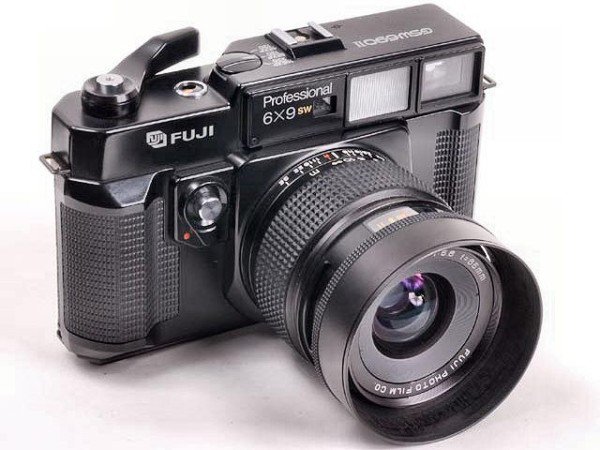 Image on top shows the rangefinder Fuji medium format film camera
Fujirumors spilled out the details of the next two Fuji medium format cameras:
Fuji GFX50R
– "rangefinder styled" version of the current GFX with same 50MP sensor
– announcement likely at Photokina with shipment in early 2019
Fujfilm GFX 100S
– launch in 2019
– Priced about $9,000 like the Hasselblad X1D
– it might have IBISt
Fuji GF lenses:
– GF 250mm F4 (early 2018) – Announced
– GF 35mm F2.8 (mid 2018)
– GF 20-36mm F3.5-4.5 or GF 100-200mm F4.5-5.6 (end 2018. NOTE: Fujifilm says one of the two. Final decision has not yet been done)
Join the Fujifilm GFX facebook group and our dedicated GFX facebook page for 100% GFX only coverage.