AMS announces the production start of their new 48mp 30fps FF global shutter sensor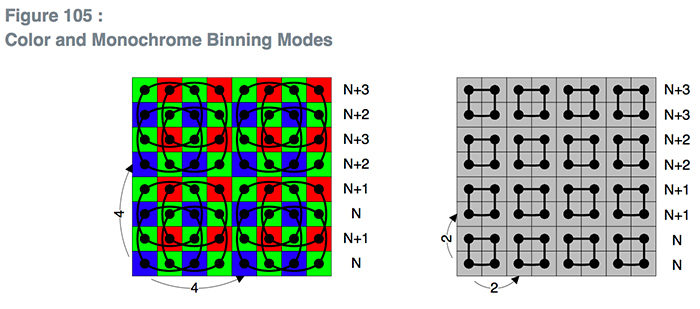 AMS announced it will start the production of the new 48mp 30fps FF global shutter sensor. This comes in two version: Bayer Color and Monochrome. I doubt this sensor will be used by any "classic" camera manufacturer. The unit pricing is simply too high (€3,450). This product suits for the following applications:
Machine Vision
Flat Panel Display Inspection
Document Scanning
Aerial Mapping and Surveillance
Still, the specs are worth the check: Full Frame Global Shutter, 68dB in binned 4K mode, dual exposure HDR mode…not bad at all!
Te technical specs can be seen on that PDF file. And here is the official press text:
–
High-resolution, high-speed CMOS image sensor for machine vision systems goes into mass production
Premstaetten, Austria (12 June, 2018) — ams (SIX: AMS), a leading worldwide supplier of high performance sensor solutions, today announced its CMV50000, a high-speed 48Mpixel global shutter CMOS image sensor for demanding machine vision applications, has gone into mass production.
It is available for purchase in high volumes now.
The CMV50000, which features a 35mm-format 7920 x 6004 array of 4.6µm-sized pixels based on a patented eight-transistor pixel architecture, is a breakthrough in CMOS image sensor performance. It operates at a fast 30 frames/s with 12-bit pixel depth at full resolution or a binned 4K and 8K modes, and even faster – up to 60 frames/s – with pixel sub-sampling at 4K resolution.
This means the CMV50000 can provide the detailed views of a large surface area that are required in factory automation applications such as automated optical inspection (AOI) equipment and systems for the inspection of displays of mobile phones, tablets, laptops and TVs. The combination of high frame rate and high resolution enables manufacturers to increase their already high throughput rates at consumer product assembly plants.
The low-noise ams pixel architecture offers excellent electronic shutter efficiency, and the global shutter operation produces distortion-free images of fast-moving objects. The sensor offers 64dB optical dynamic range at full resolution and up to 68dB in binned 4K mode. The image sensor benefits from the implementation of sophisticated new on-chip noise-reduction circuitry such as black-level clamping, enabling it to capture high-quality images in low-light conditions.
The outstanding performance of the CMV50000 lets manufacturers replace the charge-coupled device (CCD) image sensors which have traditionally been used in applications requiring ultra-high resolution. Now they can use a CMOS image sensor which is easier to implement in camera systems, uses less power and operates at higher frame rates.
The superior imaging performance of the CMV50000 was recognized earlier in 2018 when it was named the Biggest Breakthrough Development at the Image Sensors Europe Awards 2018.
"During recent months, ams has seen great demand for the CMV50000 from design teams developing new automated optical inspection systems and vision systems for testing flat panel displays," said Wim Wuyts, Marketing Director for Image Sensors at ams. "The CMV50000 is now fully qualified and available to these manufacturers in production volumes. It is also about to be supported by a full demonstration system for evaluating the sensor's performance."
Both the monochrome and color versions of the CMV50000 are available in production volumes now. The per unit pricing is €3,450.
For sample requests and for more technical information, go to www.ams.com/Image-Sensor/CMV50000.
Features
8T global shutter pixel with true Correlated Double Sampling (true-CDS)
Resolution of 7920×6004 at 30 frames per second
Low noise (8.8e) and high sensitivity (QE=60%), with on-chip noise reduction
Capable of using standard optics
35mm full frame optical format sensor
Benefits
Capture fast moving objects
Designed for high performance applications
Use in low light conditions
Product parameters
| | |
| --- | --- |
| Resolution [Pixel] | 7920 x 6004 |
| Pixel Size [µm] | 4.6 |
| Optical Format / Size | 36.4mm x 27.6mm (35mm) |
| Shutter Type | Global Shutter |
| Frame Rate | 30fps |
| Output Interface? | 22 subLVDS Outputs at 830Mbps |
| Option | Mono, RGB |
| Package | 141p Ceramic PGA |
| Special Features | Binning, Subsampling, HDR, On-Chip Correction |