Pictures and specs: New Sony FE and new Olympus MFT lenses!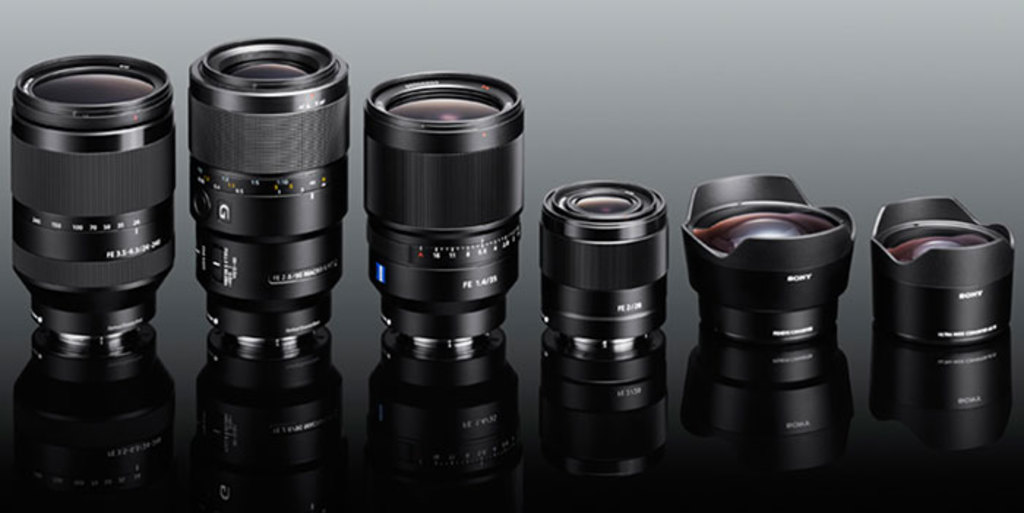 The image on top shows the final production version Sony FE lenses that will be released next week at CP+. The rumored lens price and launch date is:
Zeiss 35mm f/1.4: to ship in March 2015. 1399 Euro?
Sony 28mm f/2.0: to ship in February 2015. 499 Euro?
90mm f/2.8 G OSS macro: to ship in March 2015. 999 Euro?
24-240mm f/3.5-6.3 OSS: to ship in March 2015. 1099 Euro?
converters for 229 Euro each?
Source: SonyAlphaRumors.
And there is new info about the new Olympus 8mm PRO, 7-14mm PRO, 300mm PRO and 14-150mm lenses via 43rumors.com:
8mm f/1.8 fisheye PRO lens:
– It's watherproof
– made with high quality material
– will ship in Summer. Pricing to be announced in Spring
– very fast and silent autofocus system
– comes in Black only like any other PRO lenses in the range
14-150mm f/4.0-5.6 II ED lens:
– splashproof
– optical performance is improved over it's predecessor
– costs 649 Euro
– 285g weight
7-14mm f/2.8 PRO lens pricing will be announced in Spring.
300mm f/4.0 PRO lens pricing also to be announced later (mid 2015 likely).
Image below shows the 14-150mmII lens: