Panasonic shows a GH 4K mockup at CES show in Las Vegas.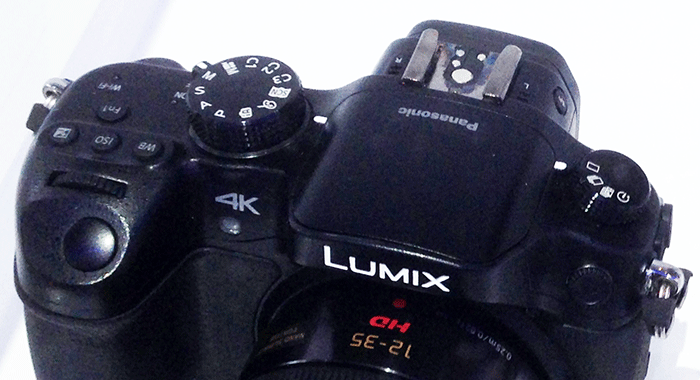 Giulio Sciorio from SmallCameraBigPicture took this picture of a Panasonic GH camera having 4K video recording feature. It is on show at CES in Las Vegas. There are no other details coming a long that image but I am pretty sure this is a mockup and not a prototype or final version of the camera.
I guess that "4K" will be the big marketing word for 2014. Also Sony is supposed to launch 4K mirrorless cameras this year.