Nikon sales: -8,3% cameras sold. -8,7% lenses sold. Olympus back to black!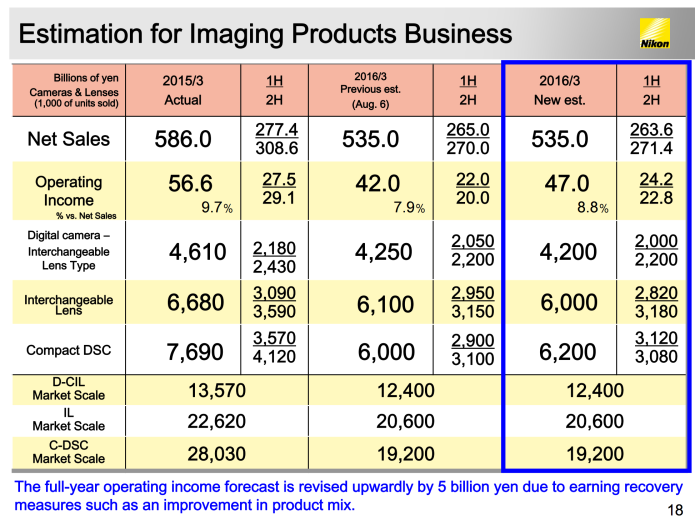 Nikon latest financial report (PDF here) is out and discloses some worrying info. During the last quarter Nikon sold -8,3% cameras and -8,7% lenses. Forecast has been revised too with less cameras that will be sold til March 2016. But Nikon hopes the weak YEN will help them to gain some revenue at the end of the year.
A half miracle happened at Olympus. For the first time after six years(!) they are not loosing money in the imaging business (PDF report here). Strong OMD and PEn sales in Europe and Japan helped to achieve those results. And of course again the weak YEN is helping japanese companies to "hide" some of the losses.