New update for the Topaz Gigapixel AI launched. And $195 off on the entire TOPAZ bundle if you use our code!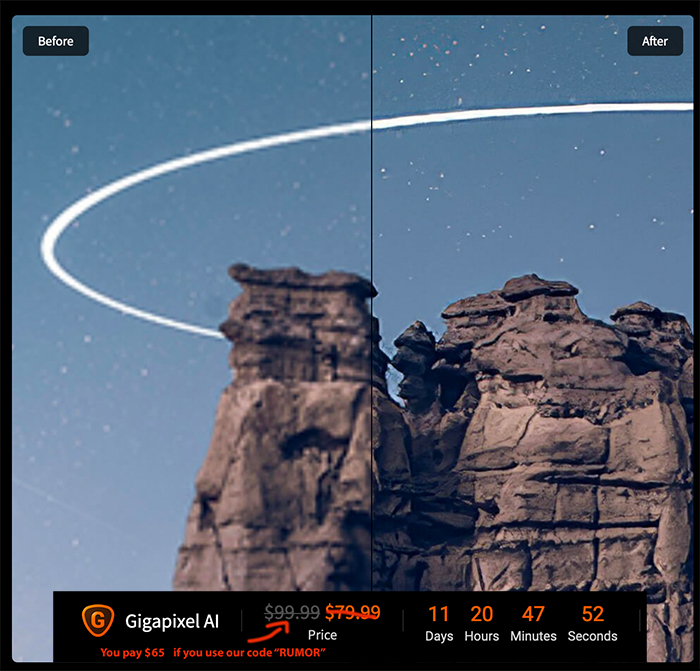 Topaz announced a new update for Gigapixel AI (Click here). And by using our code "RUMOR" you pay $65 instead of $99. About this new update:
This update includes a model improvement for better results, a new single-image preview view, new zoom options, and the new "man-made" mode to better enhance the details in cityscapes, typography, and other images with clear outlines and sharp edges.
And til July 7 you have this massive savings on the full Topaz Utility bundle ($195 off using our code "RUMOR") and Topaz Creator Bundle ($152 off using our code "RUMOR")