New Sony rumors: 100 Megapixel FF sensor specs, A7sIII coming this autumn at earliest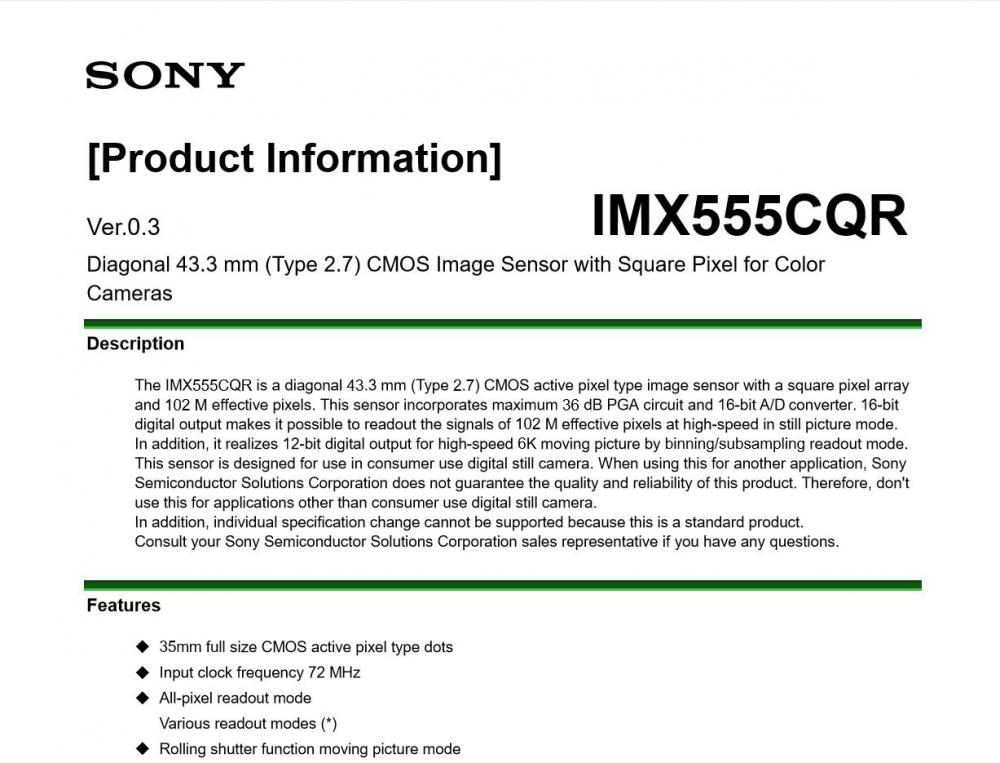 We got two new Sony rumors:
On top you see the image of a possible new Sony 102 Meapixel Full Frame sensor.
On April 7 Sony will announce new camcorder and no new E-mount camera. The A7sIII is expected to be announced this fall at earliest.
There are also some rumors about a new E-mount cameras coming within June…could be a new A6500 successor?