New Japanese sales rankings show Canon and Sony on top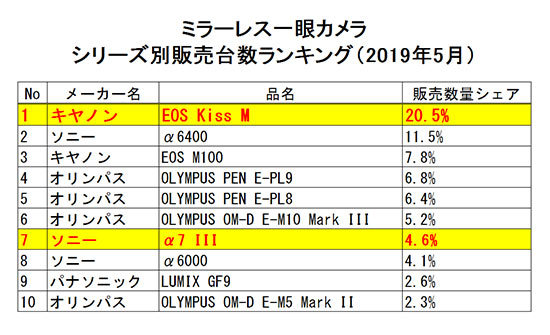 Above you ssee the May sales rankings from BCN (units sold). Below you see the Mapcamera store ranking (value sold):
1st place: Sony α7 III 
2nd place: Canon IXY 200 
3rd place: Nikon Z 6 
4th place: Sony α6400 
5th place: Fujifilm X-T30 
6th place: Olympus Tough TG-5 
7th place: Sony α7R III 
8th place: Canon EOS R 
9th: Nikon Z 7 
10th: Ricoh GR III
In summary: Interms of units sold the Canon EOS-M has a clear lead. While in terms of value the Sony A7III is the winner.