New financial reports: Fuji doing ok, Canon not so ok and Olympus very bad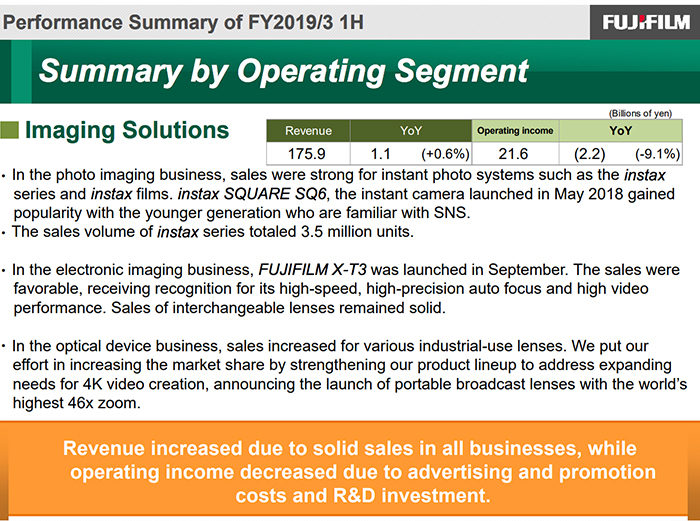 Let's take a look at the latest financial reports:
Fuji (reports here):
Fuji is doing well with an increase in revenue reported on a year to year basis. The operating income is down -9,1% but this is due to increased advertising and R&D costs that should help boosting sales of their new products in the upcoming quartals.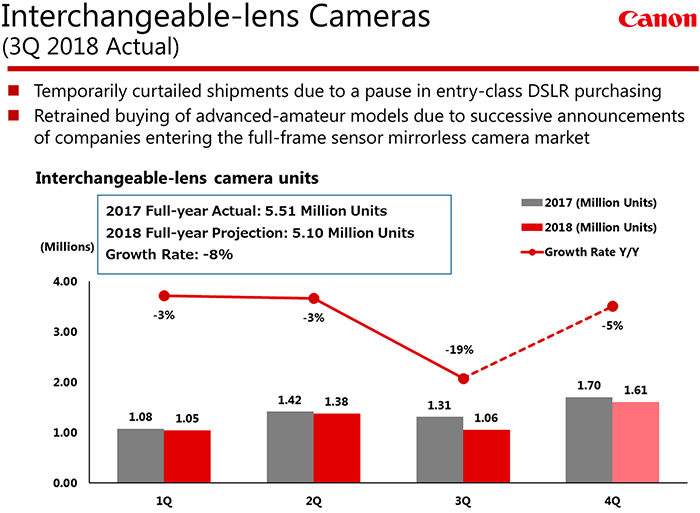 Canon (reports here):
The revenue dropped by 5%. But Canon still expects to recover in the upcoming months due the mirrorless camera introduction.
Olympus (reports here):
Now they are really doing bad! They had a huge 9,2 million YEN loss and they had to revise the forecast and expect a year to year revenue drop of 13%. And it with Full Frame getting mainstream it will become even harder for Olympus to make money with their cameras and lenses. Maybe it's time for them to move to FF or medium format?