Leica SL will work with adapted Canon and Nikon lenses right from the start.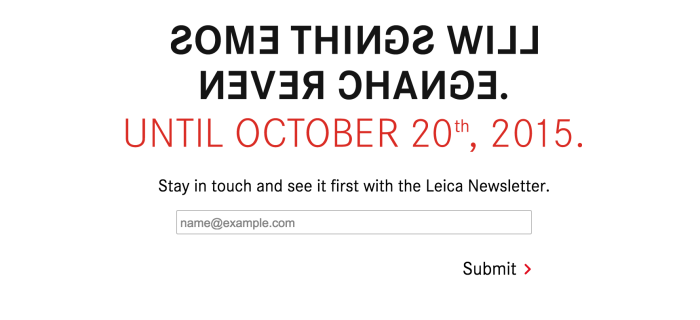 The new Leica SL teaser at Leica.com.
A source (Thanks!) just sent me this:
"I learnt that the upcoming Leica Camera will be able to mount other manufacturers' lenses (i.e. Canon, Nikon) by using specific adapters, that are already available."
While the source didn't metnion this I am pretty sure this means the Leica SL has a T-mount. Because for that mount we already have all those adapters (see them on eBay).
–
Teaser info via Digicameinfo.