Latest CIPA data shows still sloppy sales. And Canon admits that the camera will not recover anymore.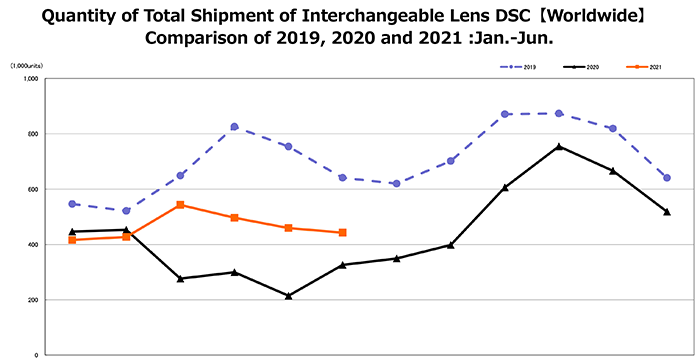 Today CIPA published the June shipment data. And system camera sales were barely better than in 2020. And June 2020 was already a very bad month due the Corona outbreak.
And during their latest financial report Canon sincerely admitted that there is no hope for ay recover:
Although the EOS R5 / R6 is doing well, we do not expect the camera market to recover significantly. Therefore, we do not anticipate that the number of units sold will increase steadily in the future and will return to the situation as in the past, but by focusing on high-quality cameras for high-quality cameras and professionals who have a hobby of video, we are now. The goal is to maintain the sales level of.
Expensive cameras is the only segment that will survive the upcoming years. Get ready to save $$$.