Latest Canon presentation confirms their focus is now on Mirrorless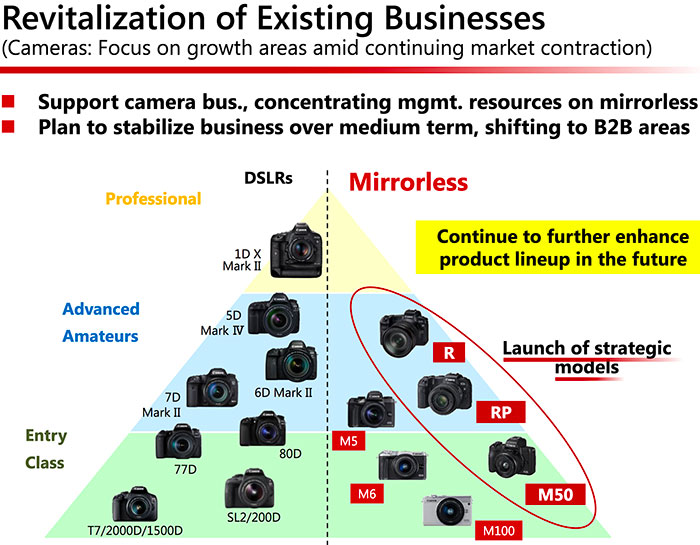 And now Canon is officially big mirrorless fan :)
In their latest presentation they made it very clear that mirrorless is where they want to push. I expect the DSLR range to slowly fade out over the years. Pity it took them so many years to realize that Full Frame Mirrorless was the way to go.
Canon also stated this:

Automation will make it possible to cut costs and launch many more models.
via CanonWatch