Here is the first image sample shot on the new Leica SL!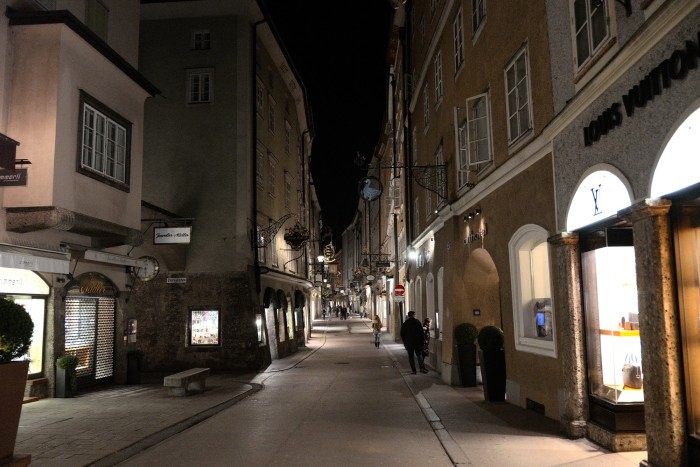 Click on image to see the full size sample
Leica chief Andreas H Kaufmann posted that image shot on the Leica SL. Of course he doesn't say it as clear as I am doing now. He writes on Facebook:
Salzburg, Getreidegasse, yesterday, shot with….? Who knows?
Andreas carefully removed all EXIF data but it seems like the image has been taken with the 24-90mm SL lens at widest aperture.
What we know so far of the camera:
– Will be announced on October 20
– Sensor 24MP CMOS
– Full autofocus support
– 4K Video
Three new SL lenses will be alunched along the new SL camera:
– Leica Vario-Elmarit-SL 1: 2.8-4 / 24-90 mm ASPH.
– Leica Apo-Vario-Elmarit-SL 1: 2.8-4 / 90-280 mm
– Leica Summilux-SL 1: 1.4 / 50 mm ASPH.
–
Thanks Mistral for sharing the Facebook link!