Hasselblad officially registered the new X1DII mirrorless camera!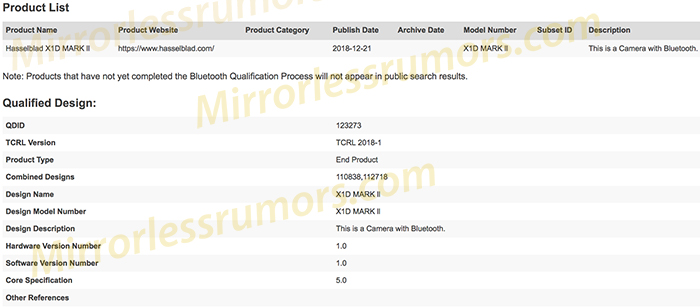 Hasselblad registered a new X1DII at the bluetooth agency. The camera is likely to be announced within the next couple of months and I bet it will use the same sensor used on the Fuji GFX100s. Which means it has a 101 Megapixel Sony sensor that can do 4k30p.
Let's hope the X1D will mantain it's design because the GFX100s is going to be huge!