Guess what was the hottest Christmas camera seller: The Ricoh Theta S!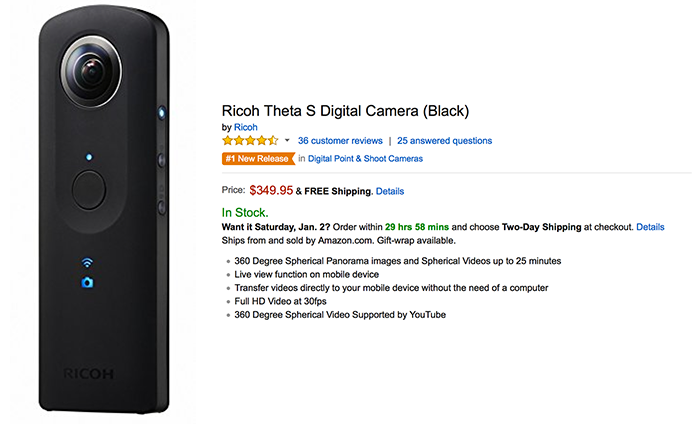 A couple of store employees told me that the Ricoh Theta S did sell at "tonnage" in their stores. So I check the Amazon camera ranking (Click here) and indeed the Ricoh is on top of the sales! It's great news for a company that struggled to make meaningful sales the last couple of years. Pity they stopped to develop the GXR cam. I am now wondering if that 360 degree camera could become a hit like it happened with action cameras…
The Ricoh Theta can be bough here at Amazon, FocusCamera, Adorama and BHphoto.