Full Frame mirrorless market share in Japan. Canon gaining at Sony's cost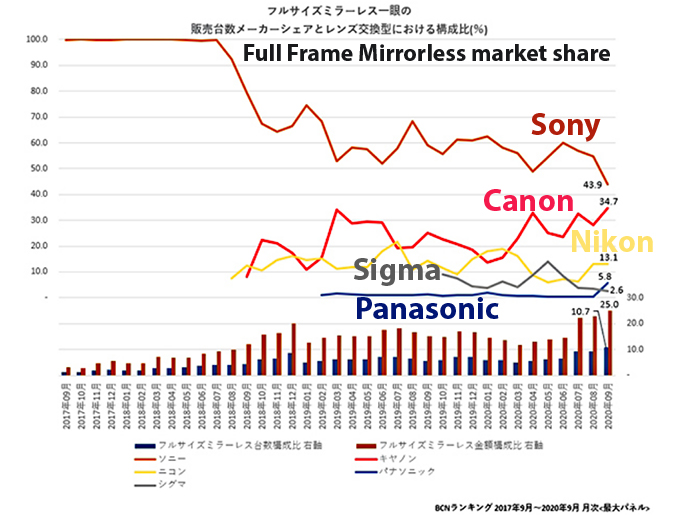 Yep, it looks like the Canon EOS-R5 and R6 are finally becoming a real threat for Sony!
Some more points:
Nikon is really struggling.
Panasonic S5 finally moved up the market share from Panasonic
Sigma is falling after the initial FP sales. Hope they will bring out the Foveon camera in 2021.
via BCNranking