Fujifilm interview at Dpreview: Full-frame can probably reach 70-80MP and with GFX we go 100MP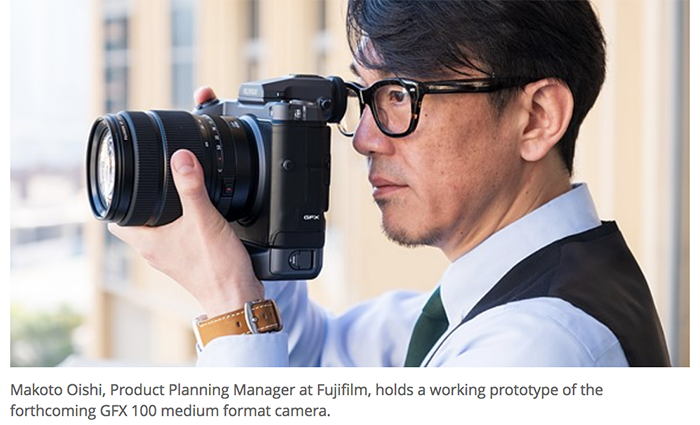 Dpreview had a chat with Makoto Oishi from Fuji. A couple of takeaways:
Medium format:
GFX doubled the market size of the medium format segment. 20% of GFX buyers are professionals.
Full-frame can probably reach 70-80MP. GFX lenses were all originally designed for 100MP resolution.
APS-C:
We're positioning APS-C against full-frame, and its faster, and more responsive because of the smaller sensor
Open mount:
We don't feel that we need to open up the mount to third parties.
The next revolution is…
From a sensor point of view, everyone is talking about global shutter. That is one thing, which will come at some point in the future. The other thing is more computational and Artificial Intelligence technologies making it into cameras. Probably those two things.