Watch out Hasselblad! Fuji will soon launch a lower priced "X1D competition" soon!
[shoplink 302419 ebay]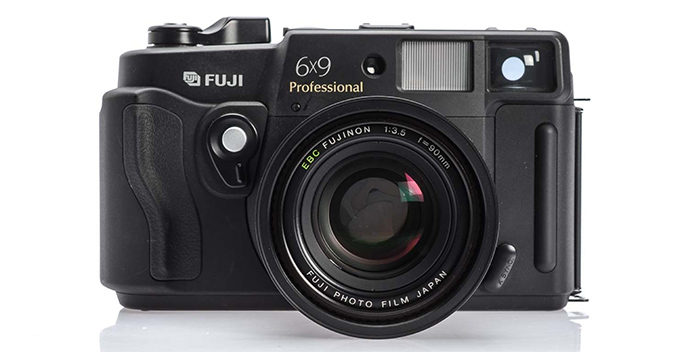 [/shoplink]
Fuji could take some design clues from the gorgeous [shoplink 302419 ebay]6×9 medium format film camera (here on eBay)[/shoplink]
Well if you like the new Hasselblad X1D there is even greater news for you to come. Fuji will soon announce their own medium format system camera too! And it will be priced below the Hasselblad X1D! This is what we know yet about the new Fuji medium format camera:
It will be announced in September at Photokina
It will ship in early 2017
It has the same 50MP Sony sensor used by the Hasselblad X1D-50c
It will have a new mount (not the same mount as the one form Hasselblad!)
It will be launched along three lenses (most likely three prime lenses)
It will be priced below the Hasselblad X1D (which costs $8999)
Exciting time ahead!
via Fujirumors.