Fuji says they were surprised by the positive reaction about the modular camera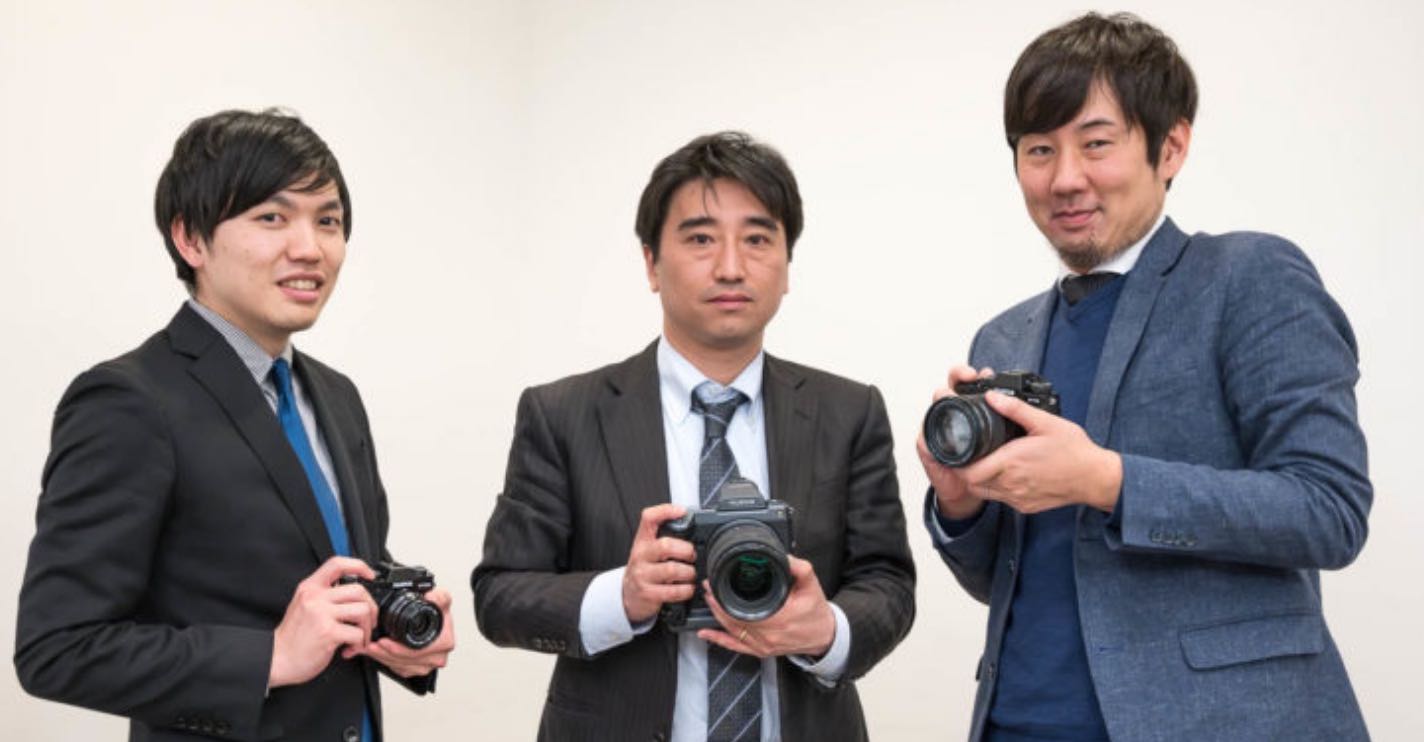 Fujirumors translated the interview he spotted at phototrend. Some Highlights:
Hybrid Market
hybrid market had already reached 48% of annual sales (in value)
in the second half of 2019, the hybrid market has already exceeded the 50% mark
the managers think in 2020 year it we will be around 55 or 60%
Fujifilm X-H2, IBIS in Fujifilm X-T3
with the XH series, Fujifilm targets professional users, while with the XT series they focus on enthusiasts
IBIS: Fuji does not want to compromise on image quality so they need a bigger package for now to get excellent image quality and image stabilization
IBIS is currently not possible in cameras of size of Fujifilm X-T3
But in the future, Fujifilm believes that it is necessary to offer IBIS technology on more compact cameras (X-T line).
Fuji X-H1 size is not only due to IBIS, but because Fujifilm wanted to create larger body with better grip and ergonomics for Pros. Even without IBIS, the X-H1 would have the same size/style
Full Frame Fujifilm?
we do not really know what's in our customers' heads (laughs). But in our case, we also have the GFX medium format camera system
we believe that the combination of medium format and APS-C is the best option
Canon, Nikon or Sony offer great full format products
Fujifilm had an internal discussion on the sensor format they had to use
they did a lot of simulations with engineers. They decided not to go FF, because APS-C allows for a smaller system, also lenses are smaller and lighter
Fujifilm is a photography company and they really want customers to take more photos. If the camera is bigger and heavier, they will not necessarily want to take it all the time with them and we do not want that
we want our customers to take their camera everyday and enjoy photography. This is the concept of our APS-C system
but Fujifilm knows that some customers want a system with a higher resolution and a larger sensor. For them, we have a system with a larger sensor than the full format and it's the GFX
Fujinon XF33mm f/1.0
the goal is to deliver a lens with the most beautiful bokeh effect
at f/1.0, the manual focus is very difficult and that's why we made this lens with autofocus
we already had this idea in mind, but we needed the technology to integrate an autofocus system on such a bright lens
Fujifilm GFX 100 Megapixel and GFX50R
the GFX100 will have much faster autofocus than current GFX50S and GFX50R
it will have IBIS
Our development team is working very hard on IBIS, because the sensor is much larger and it is very difficult to control the movements of the sensor
4K 30p without cropping
GFX100 target are professional photographers, especially in the world of fashion, advertising and portraiture. But since this camera is faster, we may be able to extend the audience
Fujifilm GFX 50R sales are bigger than expected. Many advanced amateur photographers are buying the GFX 50r, especially for landscape or street photography
Modular GFX (Report & Images & Videos Here)

The modular GFX body was of course only an idea, there was no technical research on how we could achieve this result
For the moment, we have no plan to develop a modular GFX. But once we have the right technology to produce this type of device, maybe we will consider that option
Fujifilm was surprised by the huge reaction there was about the modular GFX. Some customer misunderstood, and thought it's an actual prototype and future product
Kaizen Firmware
software technologies evolve on a daily basis, and new features are developed
we are always looking for the benefit for the consumer, it's our way of thinking
when a new feature is developed for latest sensor/processor, it is very hard to bring it to cameras with older sensor/processor. It requires much more complex work. It's not impossible, but it depends on situatuin and development resources
Market Trend
SLR market, each year this market will shrink, by 10 to 20%
Fujifilm is in the hybrid market for 6 to 7 years, it's a good thing more manufacturers are coming up with more products because it creates a strong message for the hybrid with customers