Fuji GFX 50S gets Gold Award at Dpreview. Says it has "the best image quality we've ever seen".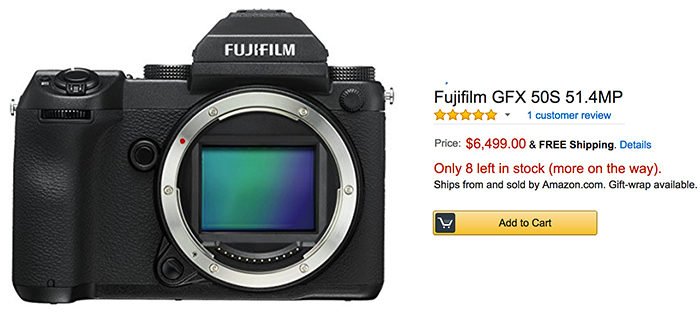 Dpreview posted their final GFX review and the camera got a Gold Award for the following reasons:
The Fujifilm GFX 50S represents the company's entrance into the medium format digital market. It takes the ethos of APS-C X-series cameras and combines it with a larger sensor. Control points are plentiful, image quality is exceptional and autofocus is precise, just don't expect it to focus on moving subjects. The only thing truly holding back the GFX 50S from reaching its potential is a limited lens selection (at launch) with slow maximum apertures. Still, it is capable of the best image quality we've tested to date and is all around a lovely camera to shoot with.
GFX 50S Medium Format Mirrorless Camera at Amazon, Adorama and BHphoto.