First image of the new Nisi 75mm f/0,95 Full Frame manual focus lens for Sony E, Canon R and Nikon Z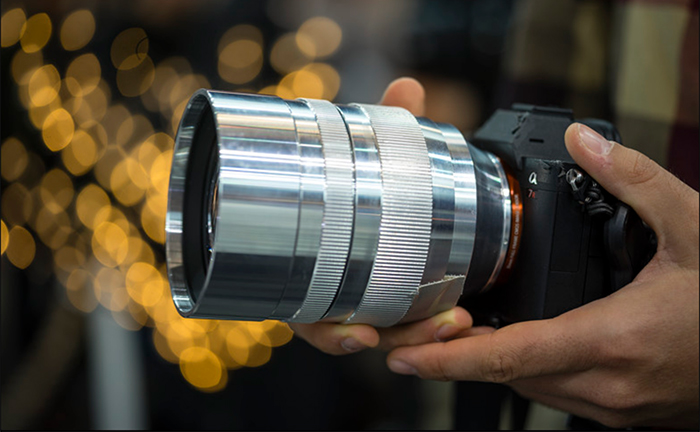 Nisi 75mm f/0,95 prototype. Image courtesy: Phillip Reeve
Bokeh Lovers will be happy to read this news today:
Nisi will launch a new 75mm f/0,95 lens in 2019. The Full Frame lens will be available as native Sony E, Canon R and Nikon Z version!
Phillip Reeve already tested this lens and the early conclusion is:
The lens is quite big and heavy as is to be expected from one with these parameters. It is a short flange/mirrorless design and will be available for several mounts (including Sony FE, Canon R and Nikon Z). The prototype we saw is native E-mount and the lens covers the full frame sensor area.

Of course we weren't able to fully evaluate the cine lenses by spending a bit of time with them at Photokina, but handling and build quality both left a good impression, the focus and aperture rings had a really nice resistance.
The emphasize of the optical design is meant to be on bokeh rendering and indeed I would describe it as very smooth. Contrast and sharpness were more than sufficient as well.

We cannot and should not rate the 75mm f/0.95 yet as it was an early prototype, but the bokeh looked really smooth and as a fan of the Mitakon 50mm f/0.95 I look forward to this lens.
If the final production model is close to the cine lenses in terms of contrast, resolution and flare resistance this will be an interesting lens for people into shallow depth of field photography.
No info about price yet but this lens should be in store sometimes in 2019.