First BCNranking for October shows Canon EOS-R outselling the Nikon Z7 by two to one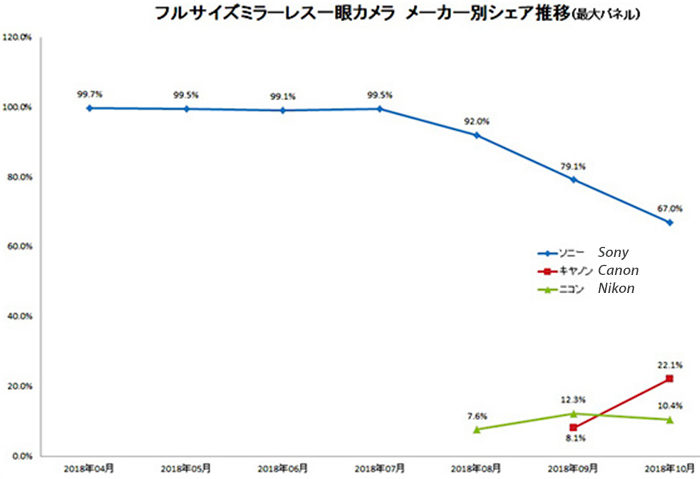 BCNranking finally gave us a glimpse into the effects of the new Full Frame mirrorless war: The Canon EOS-R managed to outsell the Nikon Z7 by two to one. In Nikon's defense the Z6 still has to start shipping and this is surely going to have a major impact.
The Sony FF mirrorless share dropped from 99,5% (0,5% is Leica) down to 67%. Canon owns 22% and Nikon 10%.
One more thing: APS-C sales went down and MFT sales fell even more rapidly. The Full Frame battle is making the first victims? Below you can see the share based ons ensor size. With Blue being APS-C, Red is MFT, Green FF and Purple other sensor sizes.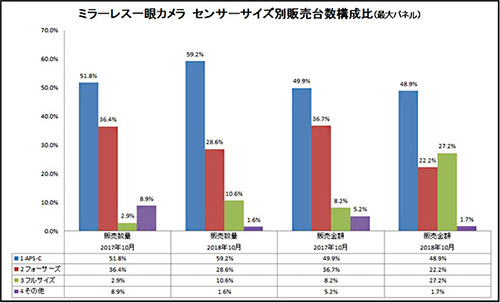 –
via Digicameinfo