First (and likely fake) Fuji X-PRO3 rumors on the web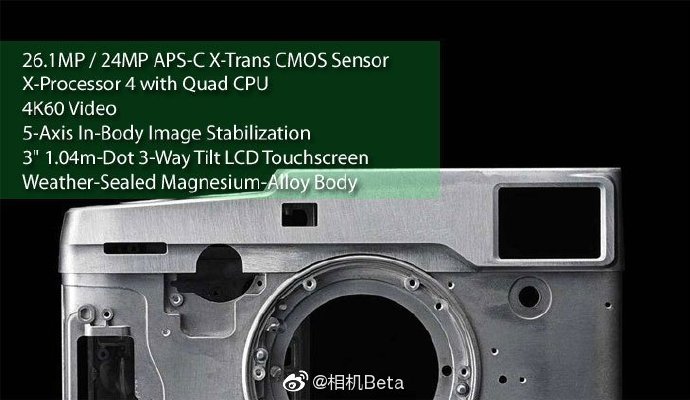 Camerabeta posted some Fuji X-PRO 3 specs that I believe are very likely just a guess. He writes:
The new machine will use a 2400/2 megapixel X-Trans CMOS sensor;




With X-Processor 4 processor with 4 core CPU;




4K video capture at 60 frames per second;




Built-in body five-axis anti-shake;




3-inch 1.04 million point 3-axis touch screen;




Weatherproof magnesium alloy body;
CameraBeta has a history of posting wrong rumors like the A7sIII and some others. I don't recall them ever been correct. They might guess some specs right but I am sure they just guess :)
Here is their A7sIII rumor from 2 years ago….