Double Fuji rumors: X-T10 and X-PRO2 coming in 2015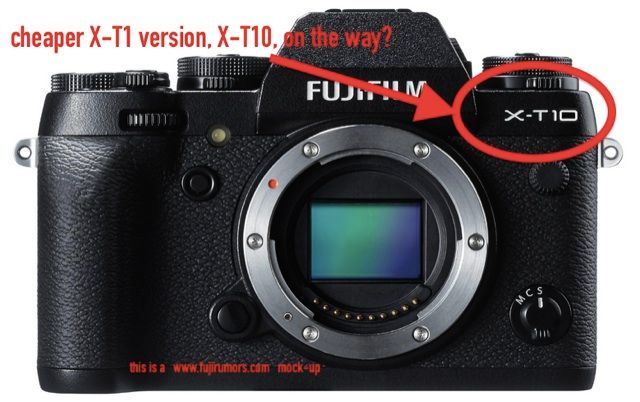 We have a double rumor about Fuji:
X-PRO2:
Fujirumors reports about info spilled out by Fuji in an interview with the Spanish site DSLRmagazine.
1) HYBRID VIEWFINDER: The XF 35mmF2 looks a lot like the Leica Summicron-M 50mmF2 [admin: let's just hope it won't be that expensive!!!… even with the , this lens is worth about 1/3 of my yearly teachers salary!!… though this version costs "just" $2,100 (discounted)]. But back to the XF 35mmF2: the compact size makes it perfect for cameras with Hybrid Viewfinder – ERGO: the X-PRO2 will feature a Hybrid Viewfinder. In the interview, the manager also said that customers demand to keep the X-PRO1 concept. DSLRmagazine thinks that this statement is another hint for an X-PRO2 with Hybrid Viewfinder.

2) MORE COMPACT: After the talk with the manager, DSLRmagazine concludes that the X-PRO2 will have the elegance and great operability of the Leica CL… it won't be as small as the Leica CL, but smaller than the actual X-PRO1.

3) X-TRANS: It will have an evolution (not revolution) of the X-TRANS sensor.

4) Not X-PRO2 related, but the manager says that the 56 APD version isn't really selling well. You can find a .

5) The X-M line is dead. Long live the X-A line!
And than we have also rumors about another camera:
X-T10
Fujirumors reports that it will be a downspecced X-T1. There is yet not info about the final specs but it shoudl come within 2015.