CIPA report from November: The digital camera market gets in deeper crisis and new Canon/Nikon mirrorless cannot help it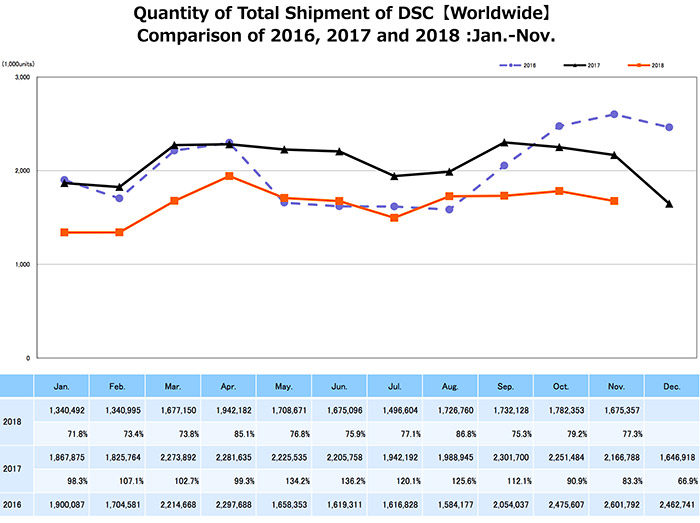 Oh dear folks I have been so wrong. I hoped that in 2017 we bottomed out but I was wrong. In 2018 the digital camera market shrunk further. My next hope was that the new Canon and Nikon mirrorless cameras would help to recover a bit but I was wrong again. In November 2018 Japanese companies shipped 17% less camera units compared to last year. And this despite the new Canon EOS-R and Nikon Z cameras shipping throughout the world.
What can save the camera industry now? I think we are stuck at the moment. Current cameras are so good you really don't need any upgrade. Moreover new cameras offer only incremental improvements and do cost more than ever.
We need real innovation. An example? I really want an APP store support built-in on my camera. Where third party developers can sell special APPS I can buy and download on my camera. Yes, just like a smartphone! This stupid basic idea would at least open a new market and make cameras interesting again.
Or do you have even better ideas to share in the comment system?