CIPA data: Mirrorless cameras shipment growing. DSLR falling. Even in US and EU!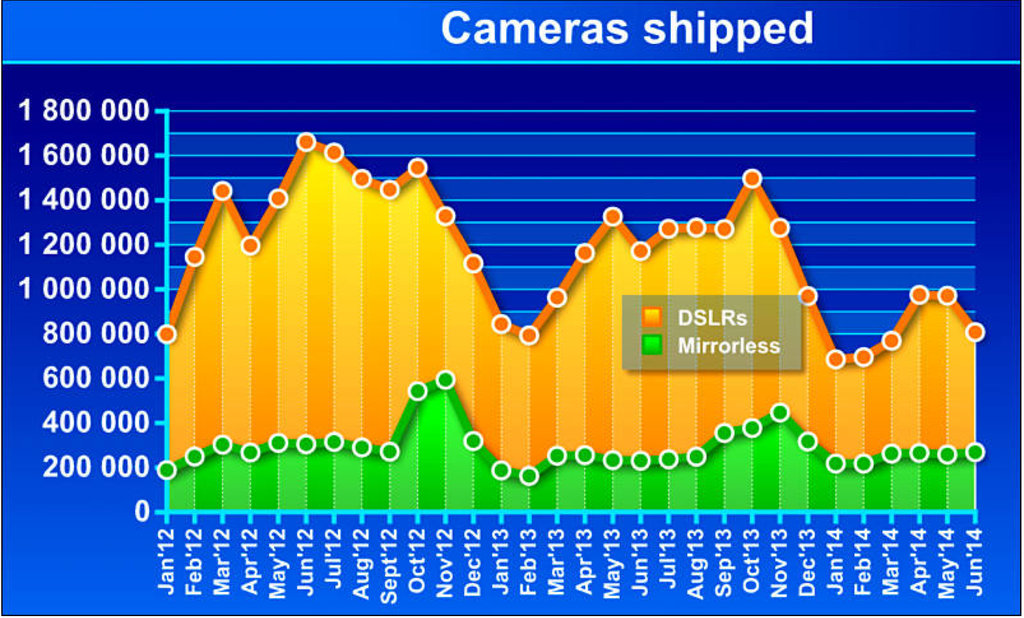 Image on top on courtesy of Personal View (Click here).
The Japanese agency Cipa (Click here) published the camera worldwide shipments data for the month of June. And Personal View (Click here) ordered the data in many nice graphs. There are a couple of interesting trends:
1) Mirrorless camera shipment from Japanese companies are growing (+9% over the previous month)
2) DSLR shipments are falling (-11% compared with to May).
3) Mirrorless shipments increased in the "not-so-mirrorless-friendly"  US (+18%) and European market (+10%).
In short: In these time of crisis the DSLR market is falling dramatically while the Mirrorless market is slowly growing.