CIPA confirms: 2019 was the worst year of the decade in terms of camera sales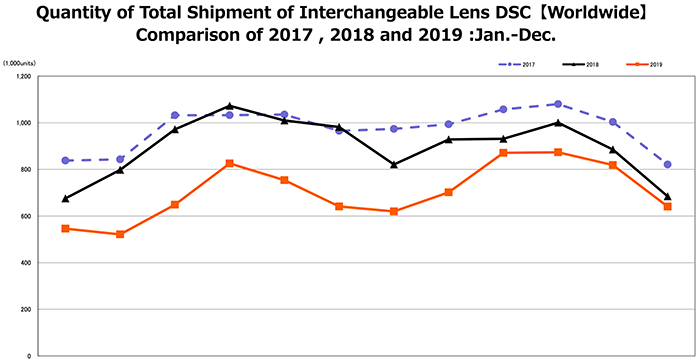 CIPA published the December 2019 shipment data and indeed 2019 will go down as the worst year of the past decade. Here are some 2019 key data:
Japanese companies shipped 24% less camera units compared to 2018 (The drop in camera value was 12,4%).
DSLR unit sales dropped by 33,6% (value drop 27,5%)
Mirrorless unit sales dropped by 10,2% but the shipment value of those camera raised by 5,6%
Fixed lens camera unit sales dropped by 22,9% and shipment value dropped by 13%
In summary the only positive sign is that mid-high end mirrorless camera sold well and therefore companies made 5% more revenue in this segment compared to 2018.
There is little hope 2020 will stop this trend. I expect camera shipments to go down 20% this year too :(