Canon will announce a new "EVF-DC 2" viewfinder in February. New mirorless camera also likely….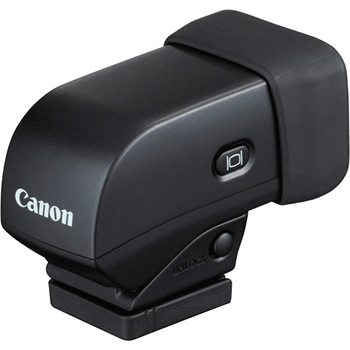 Image above shows the current Canon EVF-DC1
Nokishita confirmed that Canon will announce a new external viewfinder in February: It's the EVF-DC2 and it will be available in Black and Silver. It's also highly likely that Canon will either introduce a new EOS-M camera or/and a new high end compact camera.