Canon wants to become number 1 in the mirrorless market by end 2017.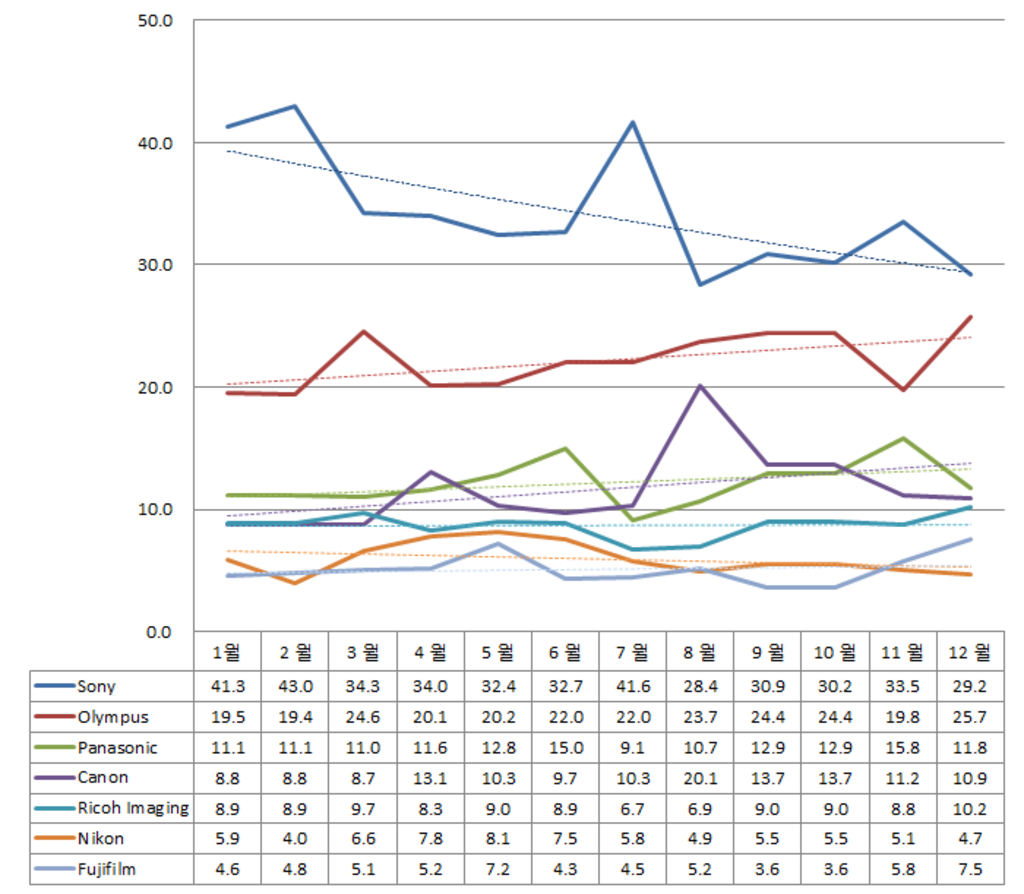 Mirrorless shares in Japan during the last 12 months. Source BCN, Graph Dicahub.
On top you can see the mirrorless share graph of the last 12 months in Japan. I am a bit surprised to see Sony loosing shares the last months. But it still remains the number one in Japan closely followed by Olympus.
The original BCN report also states that Canon wants to become the number one in the mirrorless market by end 2017. I guess Canon will have to launch a mirrorless Full Frame system to achieve that…