Canon says mirorrless market is "slowing down" (WTF?)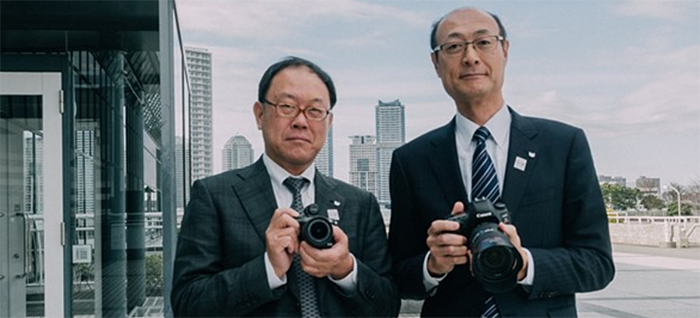 Mr. Mizoguchi and Mr. Tokura interviewed by Dpreview
Dpreview interviewed two Canon managers and that's what they say about their mirrorless strategy:
"Our intention is to become number one in the overall ILC market: mirrorless and SLR. "
"Compared to two years ago we're now seeing a slowing down of mirrorless taking over. We were expecting to see more mirrorless taking off, keeping that momentum, but that has not happened."
When asked about a possible professional EOS-M the answer is "Obviously we think it could be possible, there is a potential, but we do not want to put a time frame on that."
About professional L lenses for the EOS-M: "The demand for that is still quite limited and so we won't be able to say. "
"In terms of introducing sensor-based stabilization into our EOS-M series, I think it will add weight, which might deter some of our mirrorless customers. Which is why we think optical IS is the way to go for us."
So either Canon is hiding their cards or they seriously believe mirrorless is just a Gimmick. That would be disappointing!