Black Friday deals on SD cards, software and mirrorless gear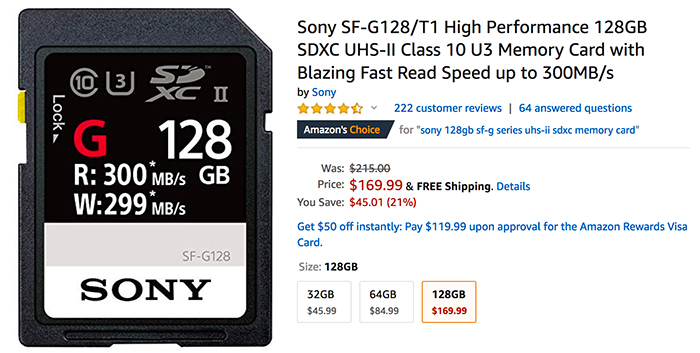 We got two big SD card deals today:
1) Huge savings on the world's fastest Sony SFG cards at Amazon US (Click here).
2) Big savings on Sandisk storage products at Amazon US (Click here).
The full list of Black Friday deals can be found on those pages at Amazon, BHphoto, Adorama and eBay.
Sony deals at BHphoto, Amazon, FocusCamera and Adorama.
Panasonic rebates on those pages at BHphoto, Adorama and Amazon.
Olympus rebates on those pages at GetOlympus, BHphoto and Amazon.
Fuji rebates on Adorama and Bhphoto.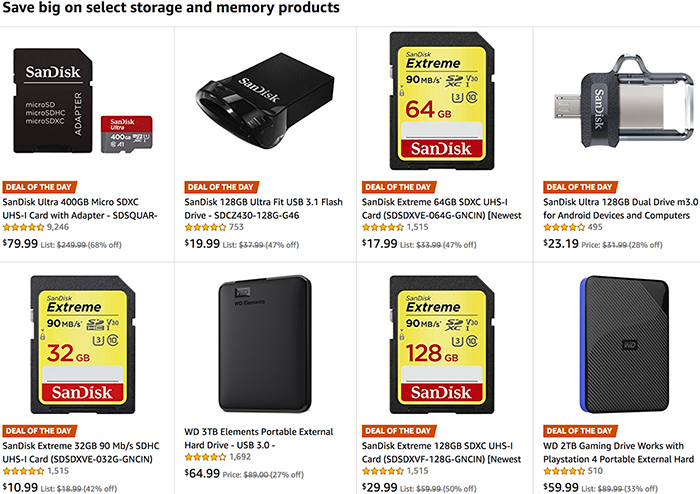 At BHphoto DealZone (Click here) you get a discounted Manfrotto Tripod and Spyder5 calibrator: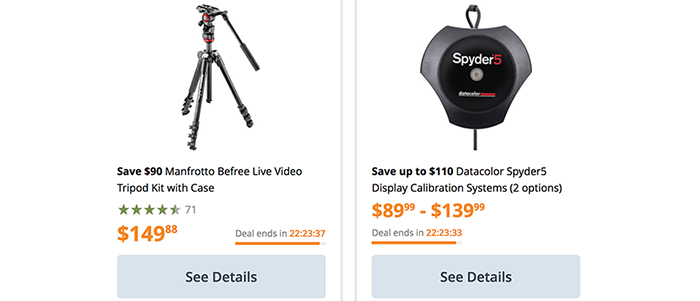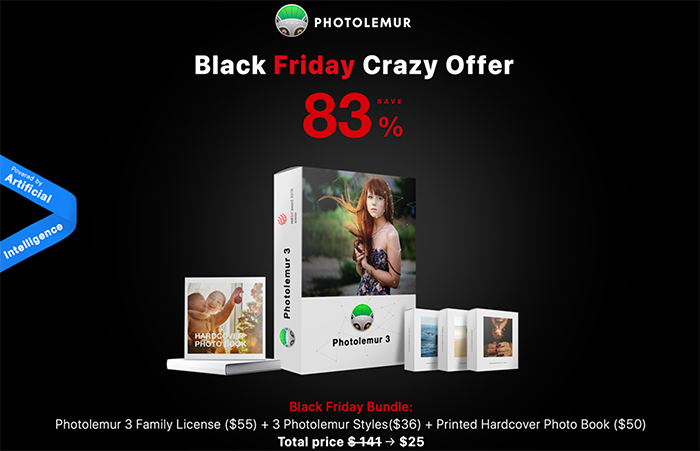 New Photolemur Black Friday Offer (Click here).
Photolemur Family license + 3 Styles + Picaboo Book
$141 total worth – $25 only during Black Friday | 83% OFF
Photolemur Family license – 55$ worse
3 Styles – 12$ worth each
Picaboo Book – 50$ worth
141$ worth for 25$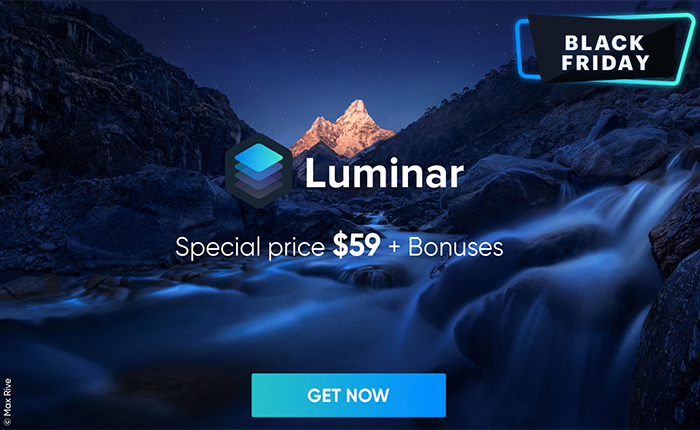 From today and til Nov 29 You get Luminar 2018 (Click here) and Aurora 2019 (Click here) for $49 + free Bonuses. I know the banner on top says $59 but you get $10 off if you use our code "SAR". Note that you will get the new Libraries software for free on December 18!