BCNranking reports a dramatic 50% sales decrease of mirrorless camera in March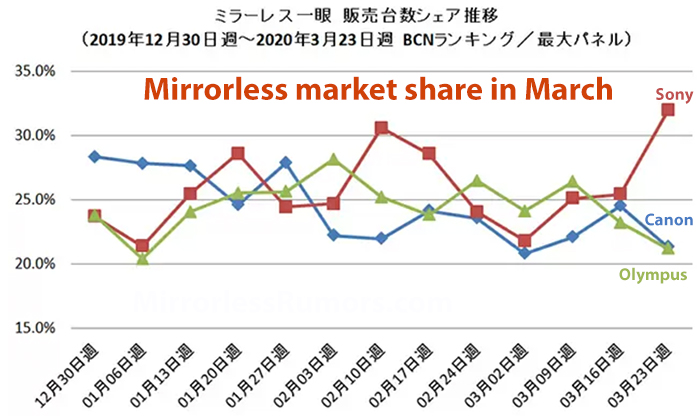 Now this could be the endgame for some camera manufacturers: BCNranking reported that sales of mirrorless cameras dropped by 50% in March. And this is the report for the Japanese camera market only…Japan didn't even shut down their whole economy like EU and US did!
The virus is here ot stay and we can expect new infection waves the coming months until we will get the vaccine in 2021 (hopefully). Will some companies may take the chance to drop out of this business?
–
via Fujirumors