Bad news: October worldwide camera shipment was worst ever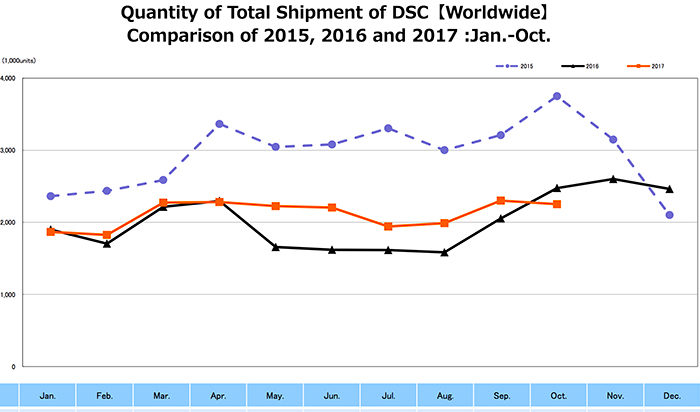 CIPA released the October worldwide shipment data and its bad news only: This was the worst October ever. This is surprising because last year we had the big sensor shortage because of the Kumamoto Sony sensor fab damage. Dpreview writes:
Compared to October 2016, only 78 percent of DSLRs were shipped globally, but 112 percent for mirrorless, indicating that mirrorless is continuing its rise while simultaneously cannibalizing market share from its DSLR cousins. Most of the mirrorless shipments are going to the Asia region, though, which still accounts for more than 50 percent of all mirrorless cameras shipped. Globally, mirrorless is now 36 percent of the total market for ILC.