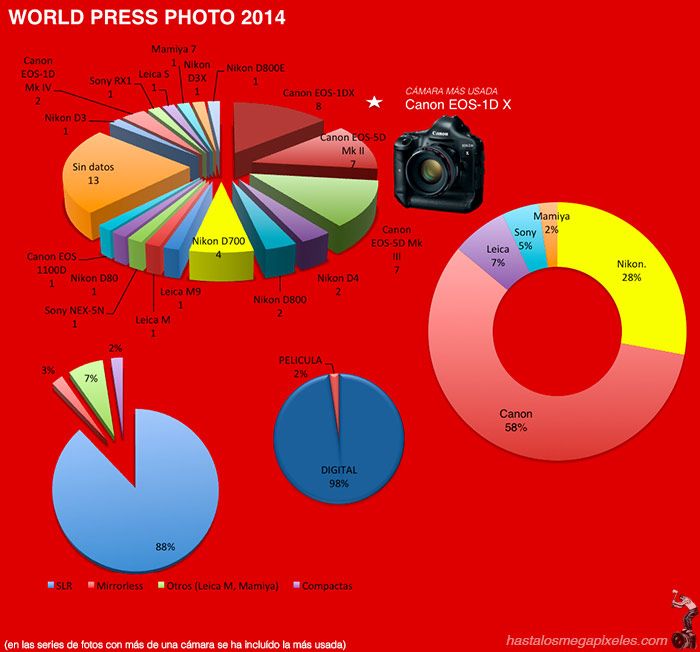 Graph source: Hastalosmegapixeles
Hastalosmegapixeles (Click here) checked the full World Press Photo winner list and noticed that about 90% of the pictures have been taken with DSLR cameras. Only 3% with Mirrorless, and 7% with rangefinder or film cameras.
There is still a long way to go for Mirrorless System Cameras before they become as popular as DSLR. But the first goal has been achieved already: On a pure tech level cameras like the Fuji X-T1 and Olympus E-M1 are on par with the best APS-C DSLR cameras.