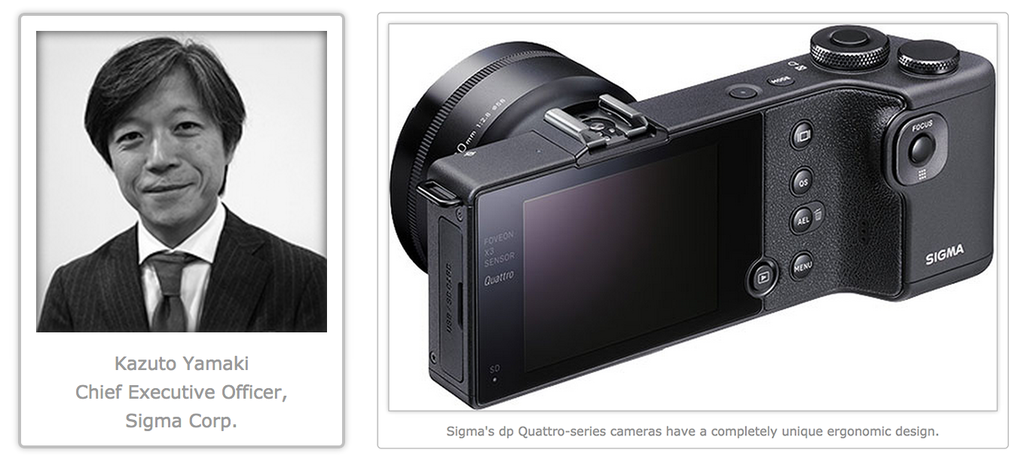 Imaging Resource posted that interesting interview with Sigma CEO Kazuto Yamaki. These are the highlights:
1) Sigma's business is growing and the only issue they have is supply shortage: "we have lots of back orders that we can't catch up on."
2) Mr. Kazuto says "we've received lots of requests from customers to make a larger-sensored (Full Frame) camera." and "we're studying that challenge." And also interesting is that he said that it's easier to keep the pixel pitch, and just increase the die size of the sensor and numbers of Pixels. It would create a real high resolution FF sensor!
3) He also said it's unlikely they will make MFT designed lenses: "If we share the same lens construction for APS-C and Micro Four Thirds, then we can reduce the cost. If we make the lens just for Micro Four Thirds, possibly the price would be higher.". And "The demand for Micro Four Thirds lenses is still fairly low, compared to APS-C or full-frame."
4) About E-mount lenses: "On the other hand, for the Sony E-mount, there aren't so many lenses like Micro Four Thirds, so we get lots of requests."
It would certainly be a bold move to make lenses for the E-mount system!