You are browsing the archive for Deals.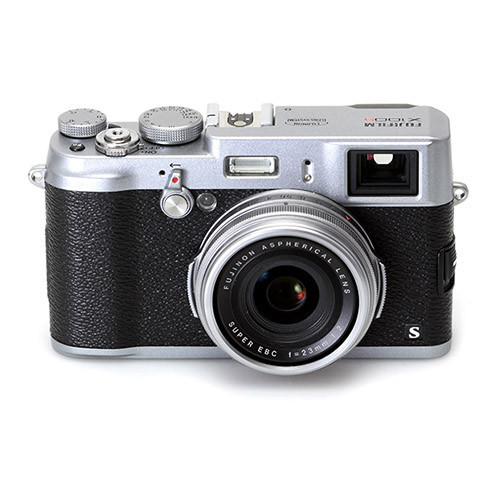 A couple of days ago Fuji invited photographers and blogger on a meeting in Tokyo. Bert Stefani was part of the fellowship and reported:
Throughout our visit, we were given the chance to give feedback on top-secret prototypes in various stages of development, from early ideas to almost production ready products. We didn't have to sign any NDAs or contracts but I'll leave the honor of announcing new products to the people who design them with so much passion (so dear rumor sites, there's no reason to keep e-mailing me). But I can tell you is that the future of the X-series looks very exciting.
Let's hope Fuji has something to offer "against" the upcoming NEX-9 Full Frame mirrorless. It would be great to have a competition as soon as it gets! (found via Fujirumors)
There are also three new US deals to report:
1) $72 off on the Silver Fuji X-M1 with 16-50mm lens at Amazon US (Click here).
2) $50 off on the new Fuji X100s on eBay US (Click here)..
3) $110 off on the Fuji X100 on eBay US (Click here)..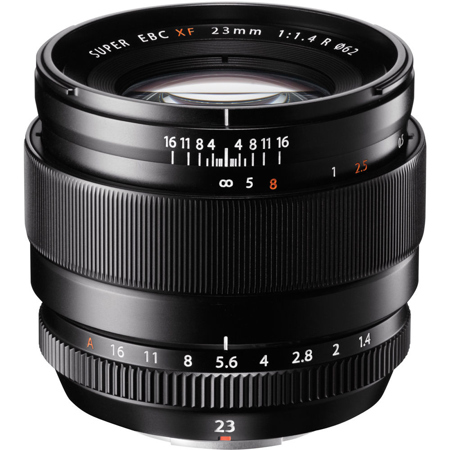 Preorder links:
XF 23mm at Amazon (Click here), Adorama (Click here), BHphoto (Click here).
News and Press:
Fujifilm GLOBAL press release,
FUJINON XF23mmF1.4 R key features
35mm equivalent F1.4 lens
Fully compatible with FUJIFILM X-Mount
1 lens group consisting of 3 cemented lens elements and 1 aspheric lens element
Built-in high-torque DC coreless motor
Seven round-edged aperture blades, which offer 22 stops in 1/3 EV steps
Lens elements treated with Fujifilm's multilayer HT-EBC (High Transmittance Electron Beam Coating)

US readers are having quite a lot of torubles to find the GR or X100s in Stock. Today you can find a limited ammount of cameras on eBay US:
2 Fuji X100s at KenmoreCamera (Click here).
10 Ricoh GR at Popflash (Click here).
found via DealsRunner.com.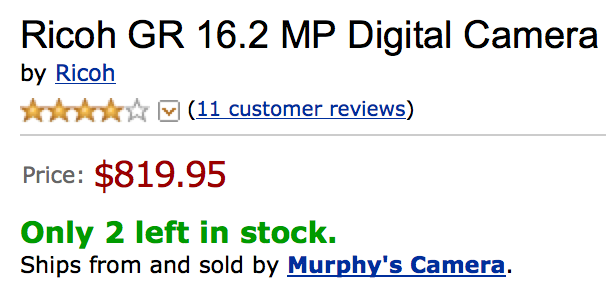 In USA it's almost impossible to find the new Ricoh GR in Stock. Like the Fuji X100s demand is many times higher than the shipped Stocks. Right now you can find two GR in Stock at Amazon US (Click here). But you have to pay a $20 extra.
There are also two new RX reviews to read at Trustedreviews and ThePhoBlographer! Great camera! Now le'ts see how the new Ricoh body module will be!