Well that's something new: This is the "underwater" camera drone!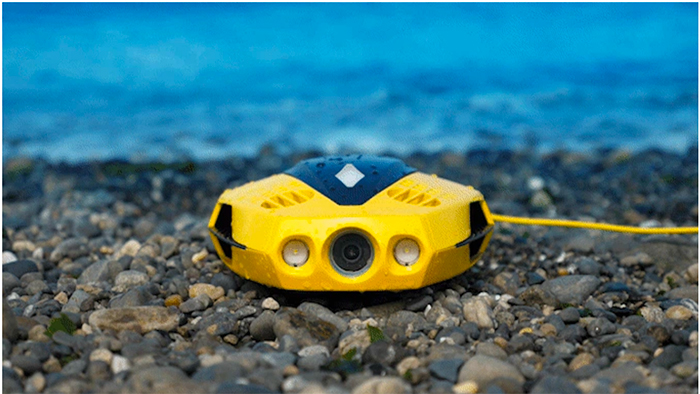 Well that's something new: You can preorder this underwater drone on Kickstarter:
Imagine holding the ocean in the palm of your hand. Precisely the idea behind CHASING DORY, the smallest, smartest and most affordable next generation underwater drone. DORY swims with the big fish in terms of premium features, yet its intuitive set-up and highly sharable nature make it a favorite among avid adventurers and fun-seeking travelers alike. DORY follows the success of CHASING's Indiegogo campaign for GLADIUS in 2017, which ended with 1629% funding and 100% delivered to backers. After setting the standard with affordability and functionality in underwater drones with GLADIUS, and winning the Red Dot Product Design award with GLADIUS MINI, CHASING is once again setting new benchmarks for quality with DORY. Designed to bring the aquatic world to the masses, DORY invites you to explore places unknown and waters unseen with surprising ease. What's underwater awaits.