This may be the entire Canon RF lens roadmap for 2021…sixteen lenses to be announced???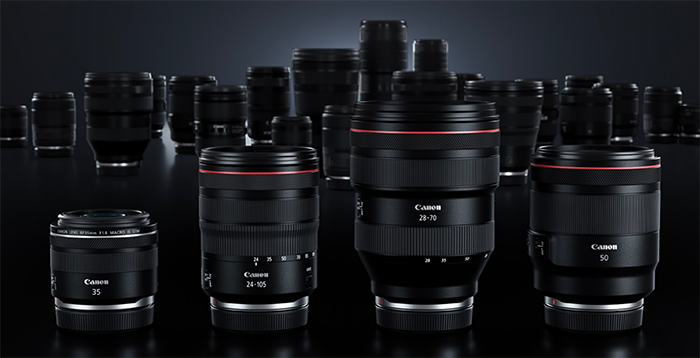 Apparently Canon is going full Sony attack. If the rumor is correct Canon will have a total of 16 lenses announced in 2021. CanonRumors writes:
These lenses are likely next in the pipeline:
Canon RF 70-200mm f/4L IS USM
External zoom, extremely small size. I'm told it's about the size of a coke can.
Canon RF 50mm f/1.8 STM
This lens will be better optically and in build quality than the EF version.
These lenses are likely being announced in 2021:
The TS-R lenses are "groundbreaking" autofocus tilt-shift lenses for the RF mount.
Canon TS-R 14mm f/4L
Canon TS-R 24mm f/3.5L
Canon RF 10-24mm f/4L USM
Canon RF 14-35mm f/4L IS USM
Canon RF 24mm f/1.8 IS STM Macro
Canon RF 35mm f/1.2L USM
Canon RF 100mm f/2.8L Macro IS USM
Canon RF 135mm f/1.4L USM
Canon RF 100-400mm f/5.6-7.1 IS USM
Canon RF 400mm f/2.8L IS USM
Canon RF 500mm f/4L IS USM
Canon RF 600mm f/4L IS USM
Canon RF 800mm f/5.6L IS USM
Canon RF 1200mm f/8L IS USM.