Sony makes us "WOW" by adding 14 BIT uncompressed RAW on the A7s and A7rII!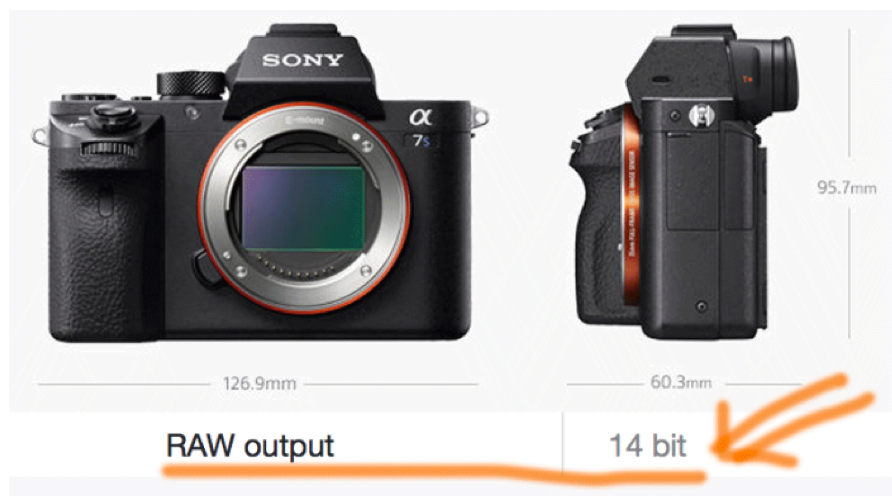 Ah right in time! After months of pressure Sony today released an official statement that will excite all E-mount camera owners! They confirmed the new A7sII has real 14 bit uncompressed RAW! The A7rII and other E-mount cameras will get it too via future firmware upgrade! And to make that day even more perfect Sony said eight new FE lenses will be announced til early 2016. What more could you wish today from Sony? Ah yes, better battery life, better lens quality control, better support in US, better heat issue handling, better….ok you got me :)
Here is the full Sony press text via SonyAlphaRumors:
Sony Electronics, a worldwide leader in digital imaging and the world's largest image sensor manufacturer, has today announced user selectable Compressed and Uncompressed 14-Bit RAW image capture will be featured in the new ?7S II once it arrives in stores this October.

Additionally, they have announced plans to add user selectable compressed or uncompressed 14-Bit RAW still image capture via firmware update to additional cameras beginning with the recently introduced ?7R II full-frame mirrorless model.

"The voice of our ? community remains the most important guiding force of our product development plans," said Neal Manowitz, Deputy Vice President for Digital Imaging at Sony Electronics. "The addition of Uncompressed 14-Bit RAW processing is a direct result of customer feedback. Widely requested by photo and video enthusiasts, we believe the choice of RAW processing types will further elevate the performance of these extraordinary cameras."

The ?7S II and ?7R II are compatible with Sony's growing lineup of ? -mount lenses, which now totals 63 different models including 12 native 'FE' full frame lenses. By early 2016, Sony will add an additional 8 new lenses to its FE full frame lineup, bringing the FE total to 20 lenses and the overall ? -mount assortment to over 70 different models.