Sony graph shows how mirrorless is growing in all parts of the world.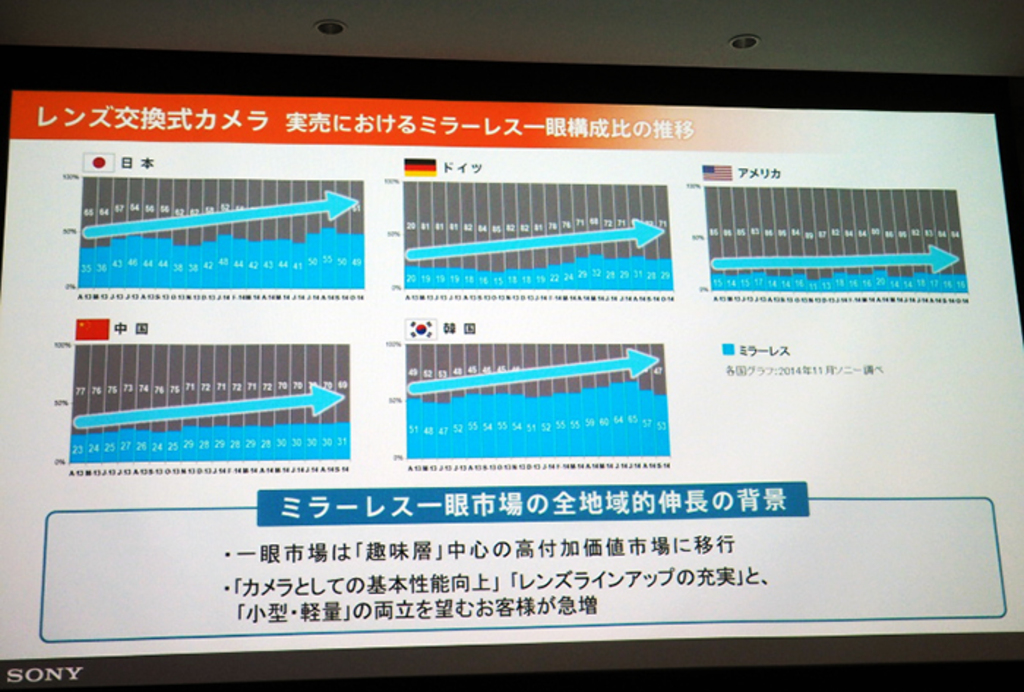 At the Sony A7m2 presentation in Japan Sony showed the graph you see here on top (Source: DC.watch). it shows how the mirrorless system camera market is growing compared to the DSLR market. The blue bar shows the market percentaga of mirrorless in the system camera market:
– Half ot the system cameras sold in Japan and Korea are mirrorless
– US is the "weakest market" with only 11% of share
– Mirrorless is growing in all amrkets (althaigh at different speeds).
INteresting additional note from Sony: half of the A7/r/s camera owners never owned a Sony camera before those!