Sigma will soon launch its first Full Frame autofocus lenses for mirrorless system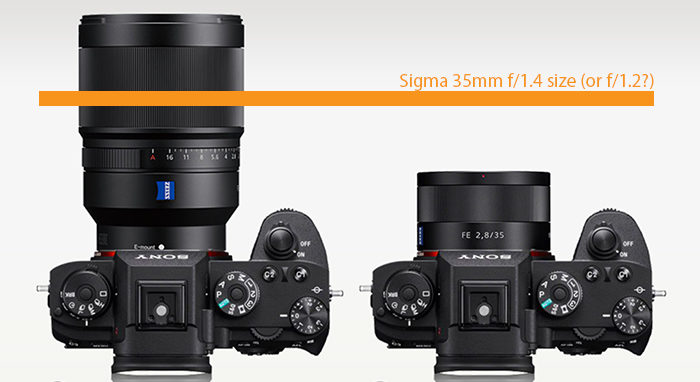 Zeiss 35mm f/1.4 and the Zeiss 35mm f/2.8 via Camerasize
SonyAlphaRumors reported an interesting rumor: Sigma will soon launch it's first Full Frame autofocus lenses for mirrorless system. The first lens will be a 35mm f/1.4 lens and the second will likely be a zoom lens. SAR reports:
The first lens is rumored to be a 35mm f/1.4 (or f/1.2) FE autofocus lens. The size will be somewhere in between the current Zeiss 35mm f/1.4 and the Zeiss 35mm f/2.8
Now of course we know there are only two Full Frame Mirrorless systems yet (Sony and Leica). But I guess these lenses will work on the smaller sensor systems too (Fuji, MFT, Canon). An interesting hypothesis is that maybe these lenses will work on the Fuji GFX system. After all it seems that most FF lenses do work fine on the GFX system too.