Plenty of Sony A7 news: New firmware, new vertical grip, new fotodiox though mount review, new PRO service…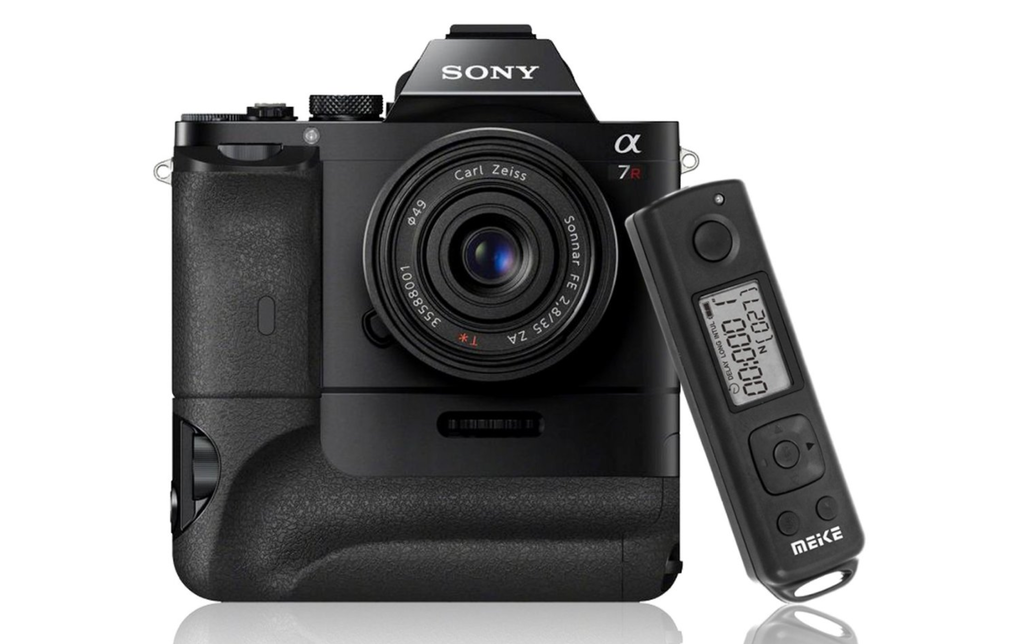 Now available: The new Meike A7 grip at Amazon US.
The last 24 hours we had many A7 related news! So here they are:
1) Sony launched a new PRO service in USA. more about it at Sony.com/PROServices
2) There is a first review of the Fotodiox Though E-mount replacement at Photoclubalpha. You can buy the mount at Amazon US.
3) There is a new A7/s/r vertical grip by Meike you can buy now at Alibabaexpress (Click here) and Amazon US (Click here).
4) Minor A7-A7r firmware update (SAR).
5) And a fake (but very nice) rumor: Zeiss Ikon E-mount at SonyAlpharumors.
Like you see Sony is really pushing hard on the FE system!