Photokina rumors: Sony FE lens and Nokton 10,5mm price!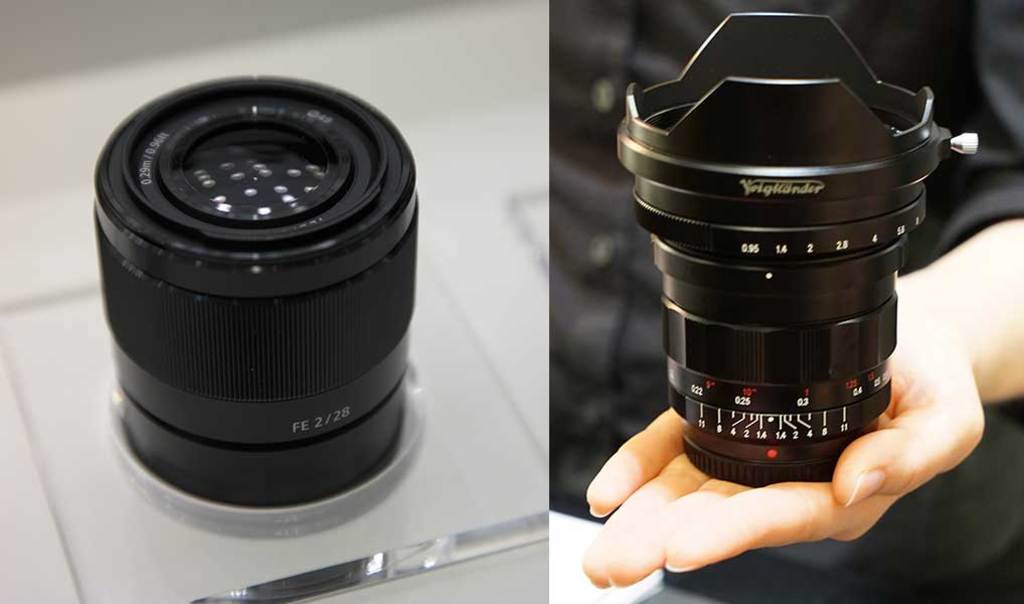 Image courtesy: SystemKameraForum
As you have noticed many manufacturers showed lens prototypes but didn't share any info on pricing. Well here are some "rumored" prices captured in "unofficial" talks with Sony and Voigtlander managers:
1) SystemKameraForum writes the new 10,5mm f/0.95 MFT lens will be priced at around 1300 Euro.
2) VeryBigLobo claims to know the new FE lens prices:
– 28mm f/2.0 G should cost 499 Euro (February shipment)
– 35mm f/1.4 Zeiss should cost 1399 Euro (March shipment)
– 90mm f/2.8 G macro should cost 999 Euro (March shipment)
– 24-240mm f/3.5-6.4 should cost 1099 Euro (March shipment)
– both converters should cost 229 Euro each (March shipment)
We still don't know what the Samsung 300mm, The Olympus 300mm and the Fuji 140-400mm could cost…